21 real-estate startups to bet your career on in 2023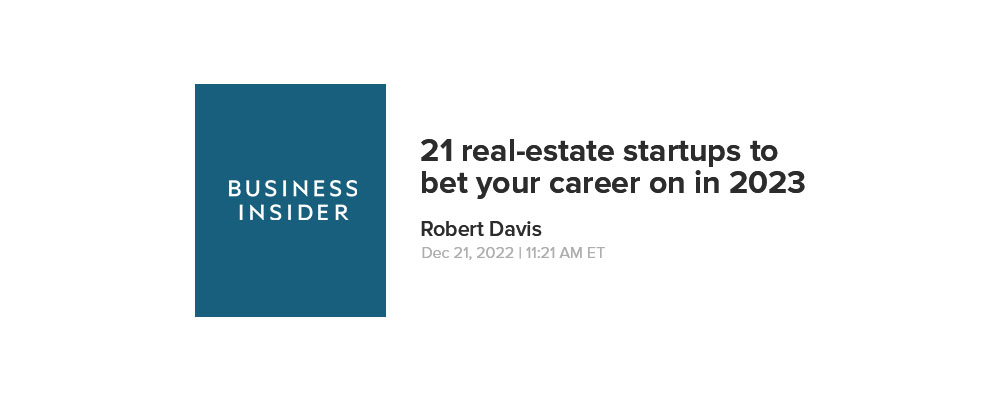 Thousands of proptech employees were laid off in 2022 because of industry-wide struggles.
With the new year approaching, many workers will be looking for new opportunities. Insider created this list of proptech startups that have all the makings of future success.
The word of the year for proptech startups is … layoffs.
Thousands of employees at companies like Zillow, Redfin, and Opendoor found themselves looking for new opportunities as the real-estate market cooled because of rising interest rates, stubborn inflation, and lower homebuyer demand after a pandemic-driven frenzy.
Even so, there were plenty of companies that continued innovating different aspects of homebuying, from pioneering "fix-now, pay-later" models for home renovations to digitizing the closing process. Some startups also helped investors diversify their portfolios with new assets like farmland and timberland, while others focused on providing a better rental experience for renters and landlords alike.
The companies mentioned in this list have been able to raise capital from investors and avoid conducting large layoffs despite the predictions of economists who foretell a tough road ahead for the real-estate industry in 2023. This list is not meant to be all-inclusive, but instead offers a glimpse at some of the bright spots of the real-estate industry, places that might be good bets for those looking to jump to a proptech startup.
In other words, these companies — which are listed alphabetically — could separate themselves from the pack in 2023.
Funnel Leasing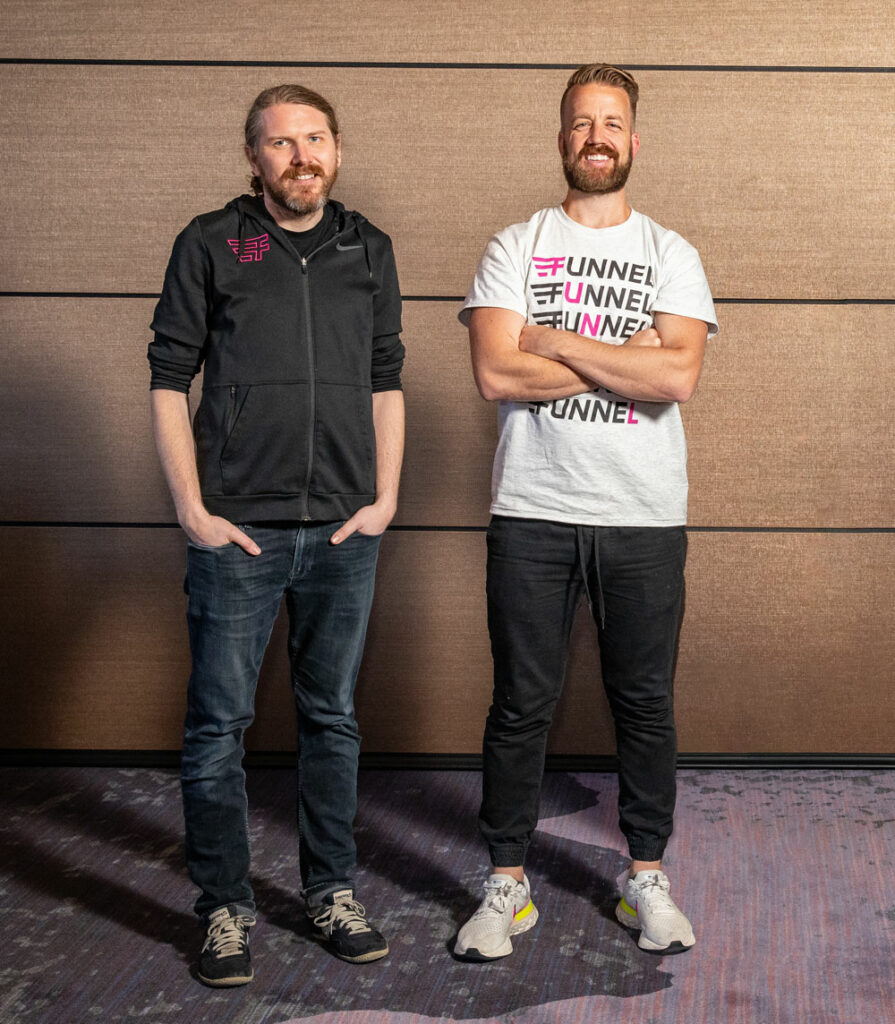 Funnel Leasing's cofounders, CTO Mike O'Toole, left, and CEO Tyler Christiansen.
Headquarters: Odessa, Florida
Year founded: 2019
Total funding: $75.1 million, according to Crunchbase
What it does: Funnel Leasing is a rental-management-software company that simplifies the process of leasing apartments by centralizing all of the pertinent information that renters need to pick their next place to live in one digital platform.
Why it's a good bet: A growing number of renters are choosing to keep renting instead of pursuing homeownership as home prices continue to rise. Funnel Leasing's platform has also been adopted by large rental-property owner-operators like Essex Property Trust.