Funnel is made for
IT professionals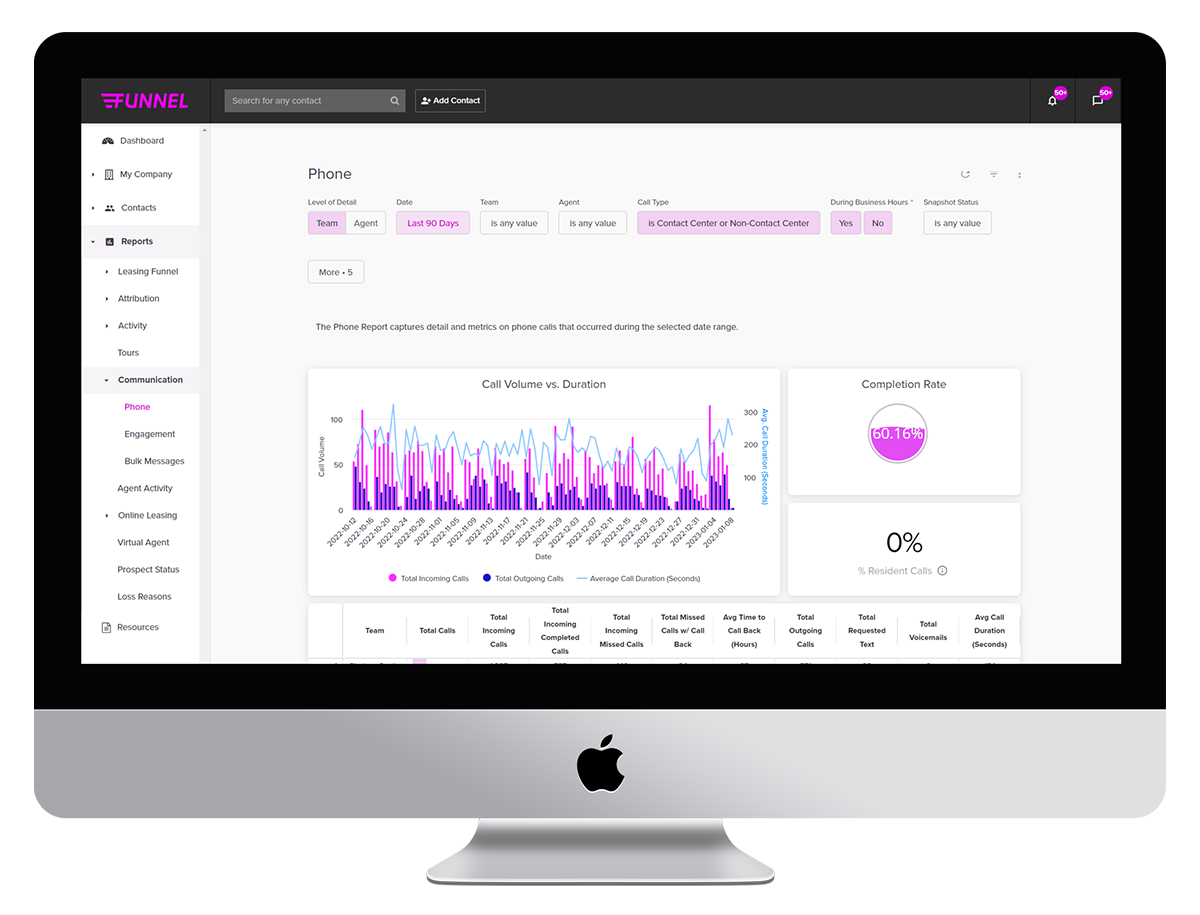 Safe + secure
The Funnel platform is SOC II Type 2 certified.
Goodbye tech overwhelm
Everything onsite teams need from inquiry through renewals in a single secure platform.
"Ultimately it was our easiest and most successful tech implementation ever."
Allison Dunavant
VP, Organizational Development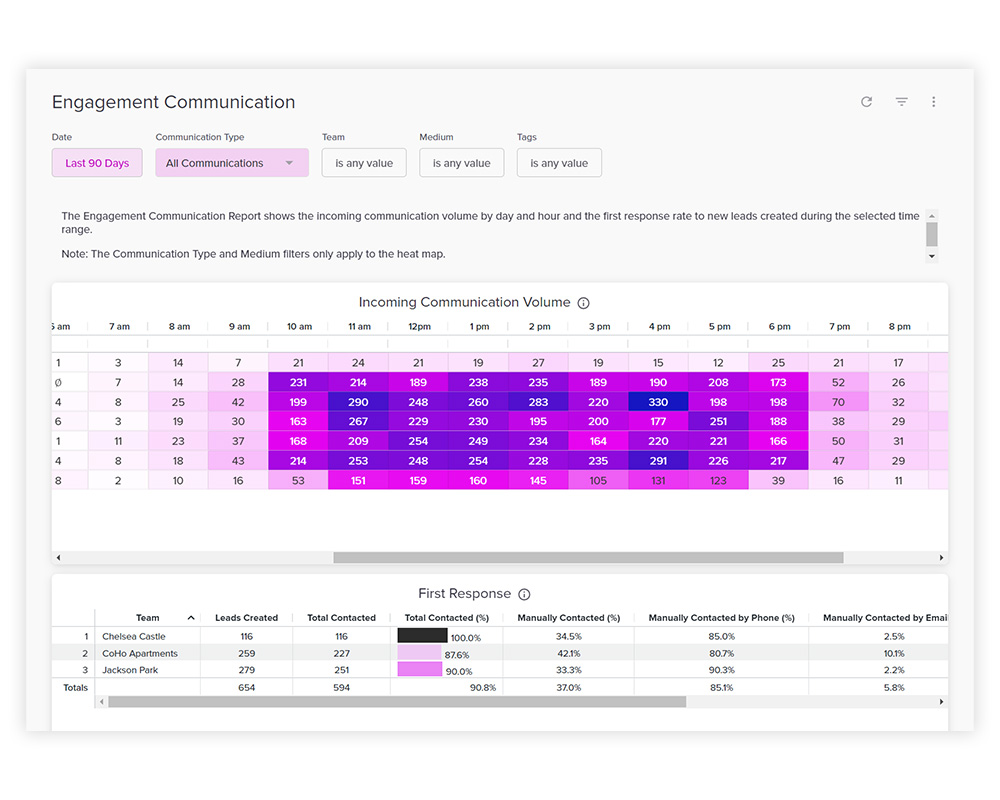 Status quo software options are inadequate
Sayonara tech stack creep. See ya later logins to multiple systems, and stringing together data from a gazillion different vendors. Our platform takes unnecessary (and often frustratingly inadequate) tech off your team's plate. Single-point solution challengers are expensive, and fracture teams' efficacy and don't work together perfectly. Archaic legacy PMS solutions are an insufficient liability when used in renter-facing functions. Funnel's comprehensive, renter-specific, secure, enterprise-grade, marketing and communications platform powers the full renter experience in a single platform and has real-time integrations with your preferred PMS and many other solutions.
Protect your renters' data with a SOC 2 Type II certified platform.
Manage listings, to inquiry, to leasing, to renewals in a single platform with a single login.
No data silos, no missed opportunities to optimize, because the information you need is in one place.
Leverage real-time reporting to make data-backed decisions that create a better experience for your teams, and of course your renters.
Best-in-class integrations with the leading PMSs, ILSs and others
Software crashes are frustrating and debilitating for your business. Count on a stable, secure platform.
More resources to

help

you
article
Funnel releases powerful new suite of reporting capabilities to increase leasing efficiencies
Read more
article
Funnel  completes SOC 2 Type II certification
Read more
Article
Funnel partners with TransUnion to make applying for an apartment as easy as ordering online
Read more