A comprehensive renter and resident platform.
Leasing shouldn't be

hard

or

manual

.
One platform (and login) to take renters from inquiry through renewal.

SOC II Type 2 secure, enterprise-grade software solution.
All of the AI, automation, data, and reporting you need in one place.

35%
task time savings — Essex Property Trust
$4-5M
saved on an annualized basis — Camden Property Trust
Peace of mind
The Funnel platform is SOC II Type 2 certified.
"Camden uses Funnel as its complete leasing platform. We leverage it as a CRM with marketing automation and a slick virtual leasing agent. It integrates nicely with our property management software."
Kristy Simonette
SVP, Strategic Services
One platform
Everything you need in one place
One tech platform for both leasing teams and renters that streamlines initial inquiry through renewal. No more jumping between vendors or screens, resulting in a consistent renter experience, accurate reporting, tech stack simplification, and business efficiency.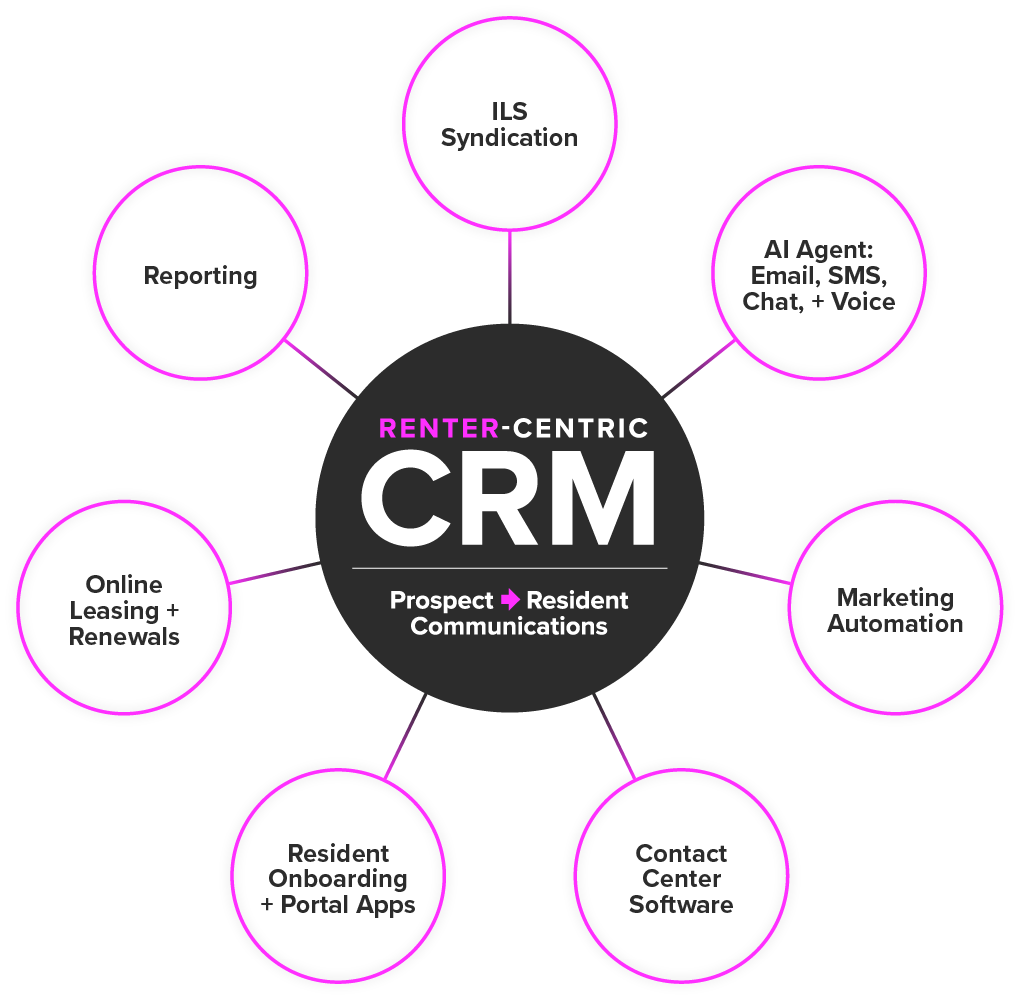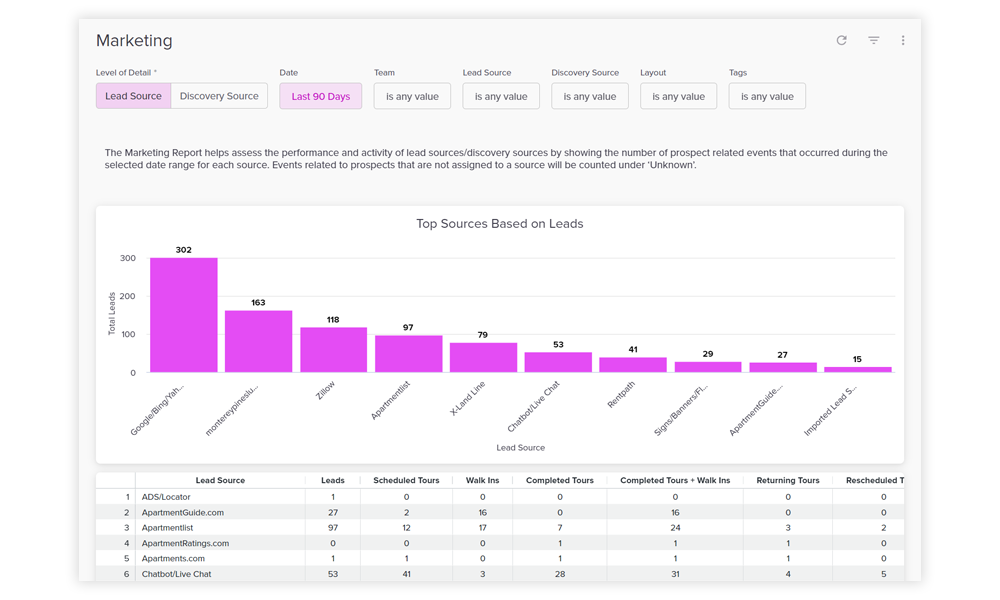 All. The. Data.
Unprecedented visibility, unlock your potential
It's your data, you should have access to all of it, unlike other companies who limit and make you appear smaller than reality. Skip extra workarounds — download actionable reports instantly. Feed Funnel data into your BI solution, garner data insights from our near real-time reporting, and make data-backed business decisions at every step.
Until now, technology limited true access needed to improve your business, it's time to take your power back.
Intuitive
See ya, CRM-induced headaches 
No more trying (and failing) to remember to follow up with leads, no more opening 15 tabs and 3 programs to take care of renters One platform with built-in customizable triggers so teams aren't playing a game of memory or guessing what work is urgent.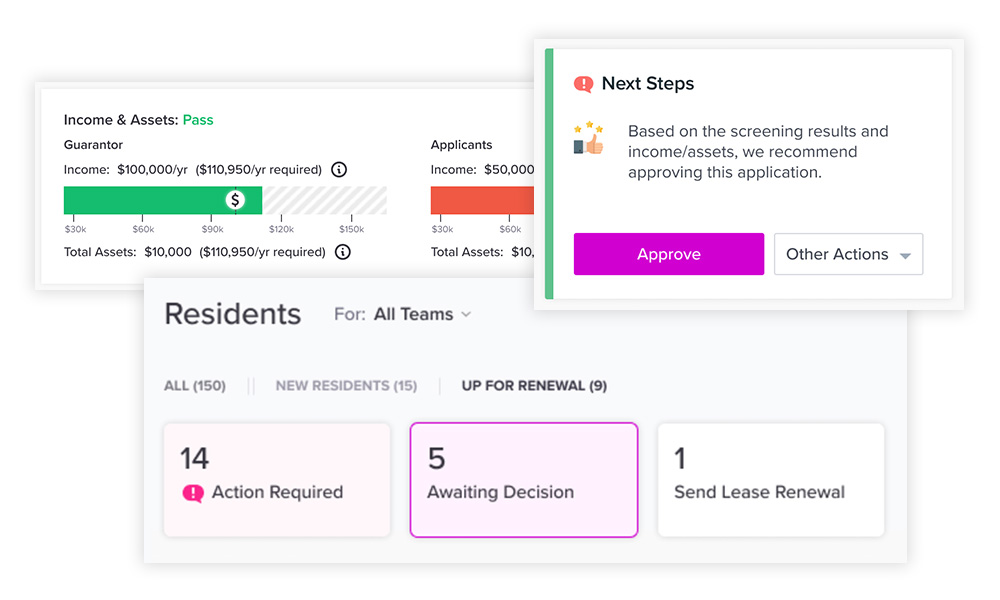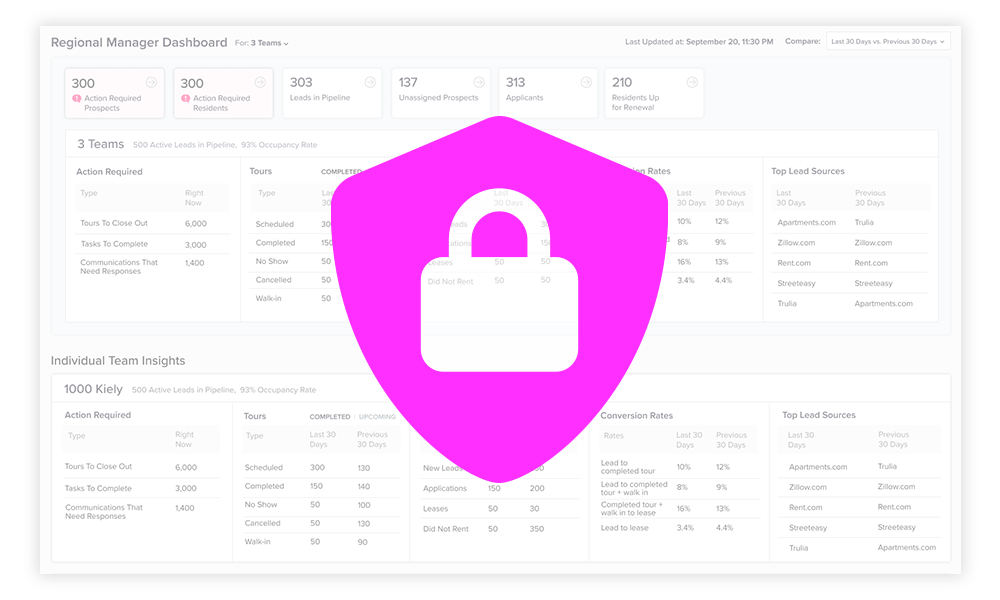 SOC II Type 2
Fully secure and compliant
A proven solution you can trust. We take security seriously, that's why we went the extra mile to earn our SOC II Type 2 certification. Your renters, and your business, need the peace of mind that their information is protected. 
Centralized leasing
Meet the future of multifamily
Funnel's unique single guest card architecture allows for seamless centralization and cross-community workflows. In other words, a team member doesn't need to be onsite to manage leasing for Any. Community. In. Your. Portfolio. By moving leasing to a centralized "back office" or a distributed remote workforce, onsite teams are now free to focus on valuable interactions with renters and residents.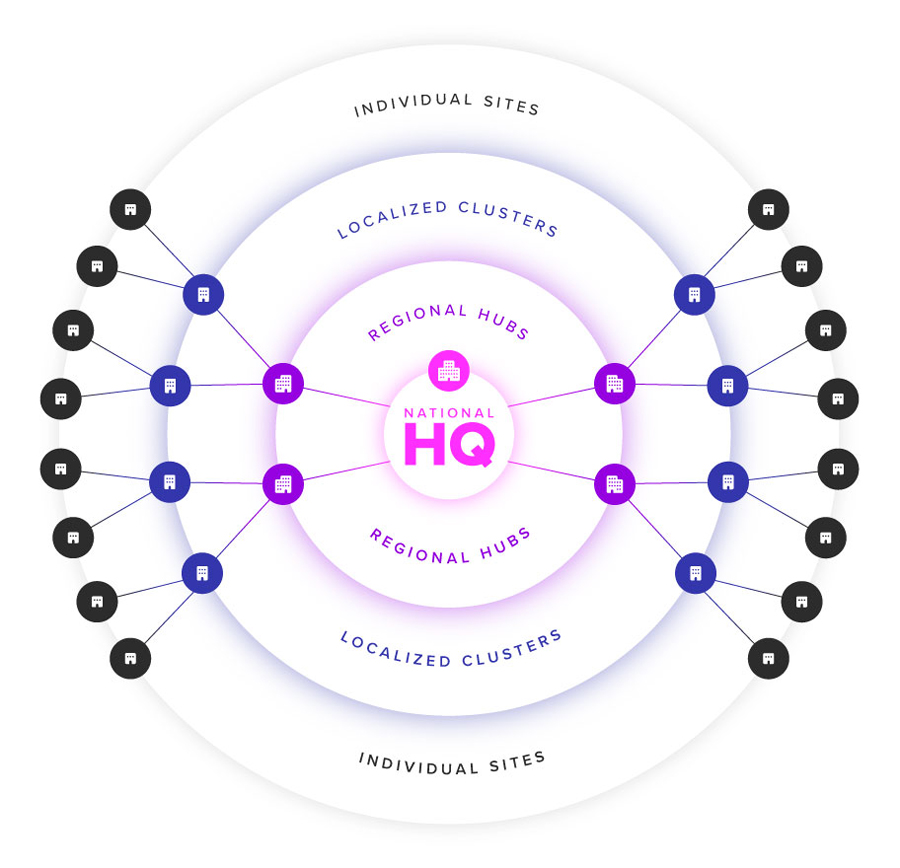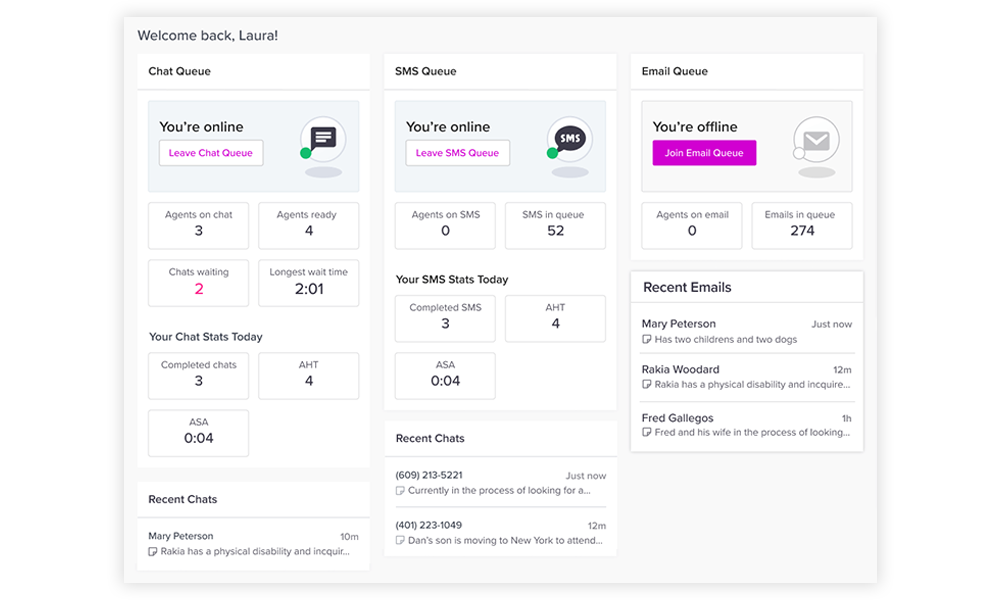 Single login
You don't know how powerful you really are…
One password to rule them all. No more forgotten passwords, no more 17 tabs open to take care of renters and residents, one login for your team, for prospective renters and current residents. From initial inquiry, through application, rent payments, and renewals, we've got it all in one place.
Enterprise-grade
We're proud to partner with the best
Funnel is trusted by 8 of NMHC top 20. Our product was built for the leading and largest companies in the space, meaning we built it to be enterprise-grade from the start. The Funnel platform is robust, and customizable to meet your specific business workflows and needs. No more settling for the products that came with your PMS.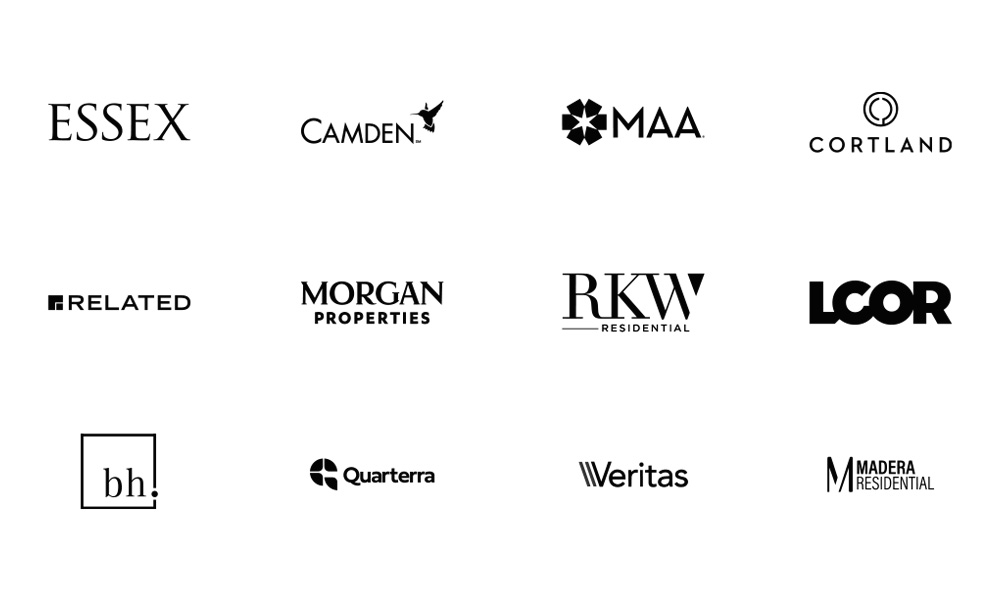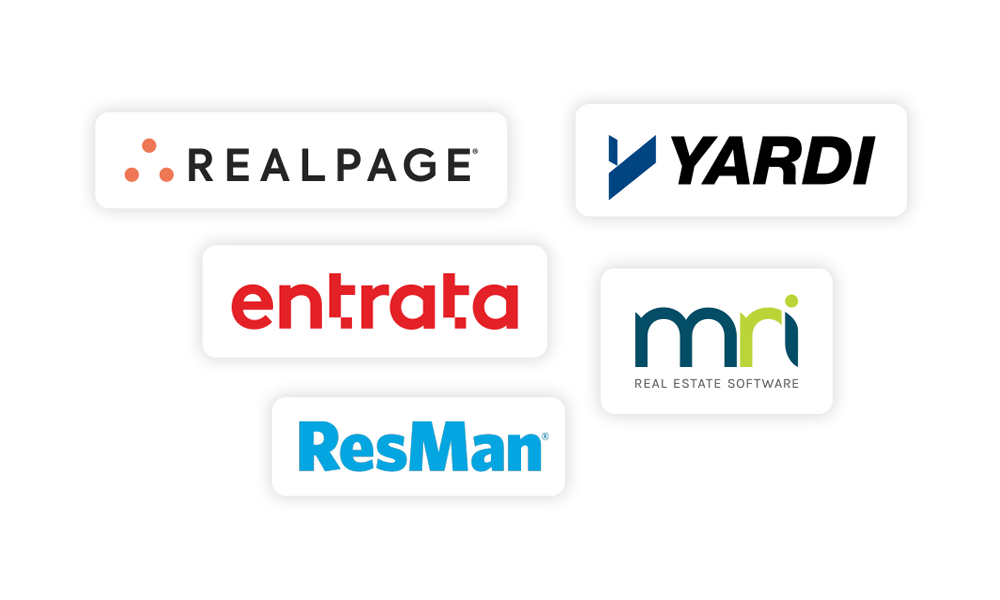 PMS agnostic
We integrate with your current solutions
Leverage Funnel's platform to take care of prospects and residents from inquiry through renewal, with robust PMS (and many other) integrations no matter which solution is taking care of your ledgers.
More ways we can

help

you
How We Help
Centralization + role specialization
Learn more
How We Help
AI + automation
Learn more
How We Help
Consistent renter experience
Learn more