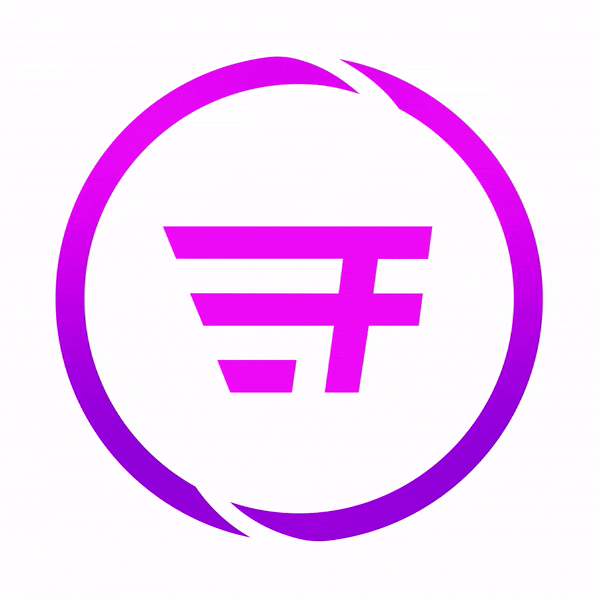 Funnel product suite
Multifamily Platform
Renter Management Software (RMS) is a complete leasing and communication management tool that takes care of renters from inquiry through renewals from one single, secure platform.  
800
basis point improvement in cross-selling – Essex Property Trust
35%
task time savings – Essex Property Trust
$4M
annual savings thanks to new operating model – Camden Property Trust
"Funnel has been a game changer! I can get what used to be hours' worth of communications knocked out in 15 minutes of working through my queue. Funnel offers me the peace of mind that all prospects and residents alike have timely access to our team no matter what the day's agenda holds."
Victoria Lewandowski
Leasing & Marketing Manager


Multifamily CRM
Our Renter Management Software platform is fundamentally different from other multifamily CRMs to satisfy increased customer expectations, and reduce talent turnover and costs. We built our CRM around each renter, not the properties, making cross-selling your portfolio instant and seamless and driving max productivity and relief for teams.
Funnel has all of the information your teams need across your portfolio, no matter their location, in a single view. We give leasing teams a hand with AI and automation-powered follow-up, and keep them on the same page by logging communication no matter if it's email, text, or a phone call. The results? Saving time and money, while also increasing your lead-to-lease conversions.
Centralization — Automation — Tour scheduling — Reporting — Marketing automation — Contact center — Renter Journey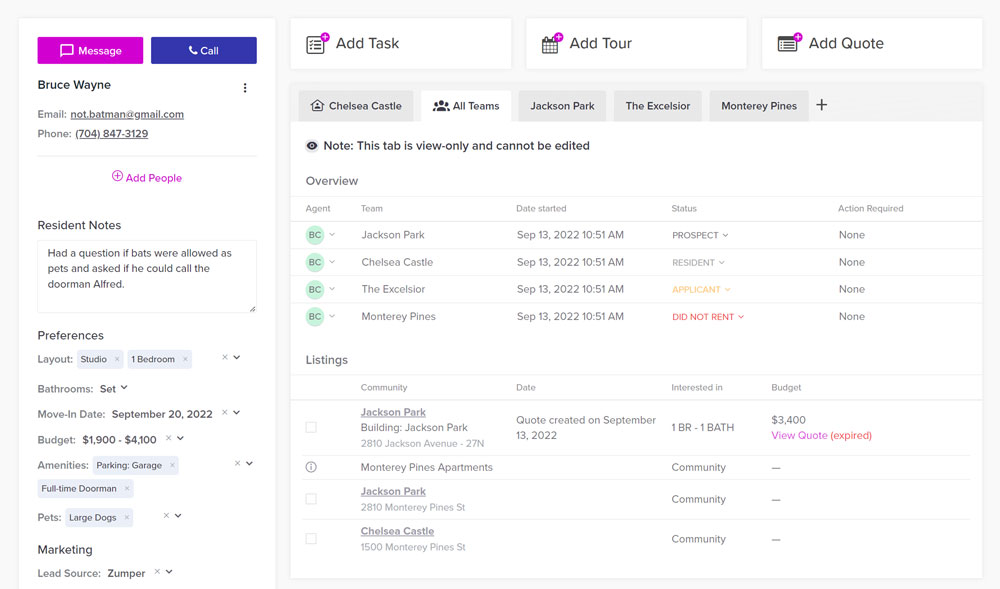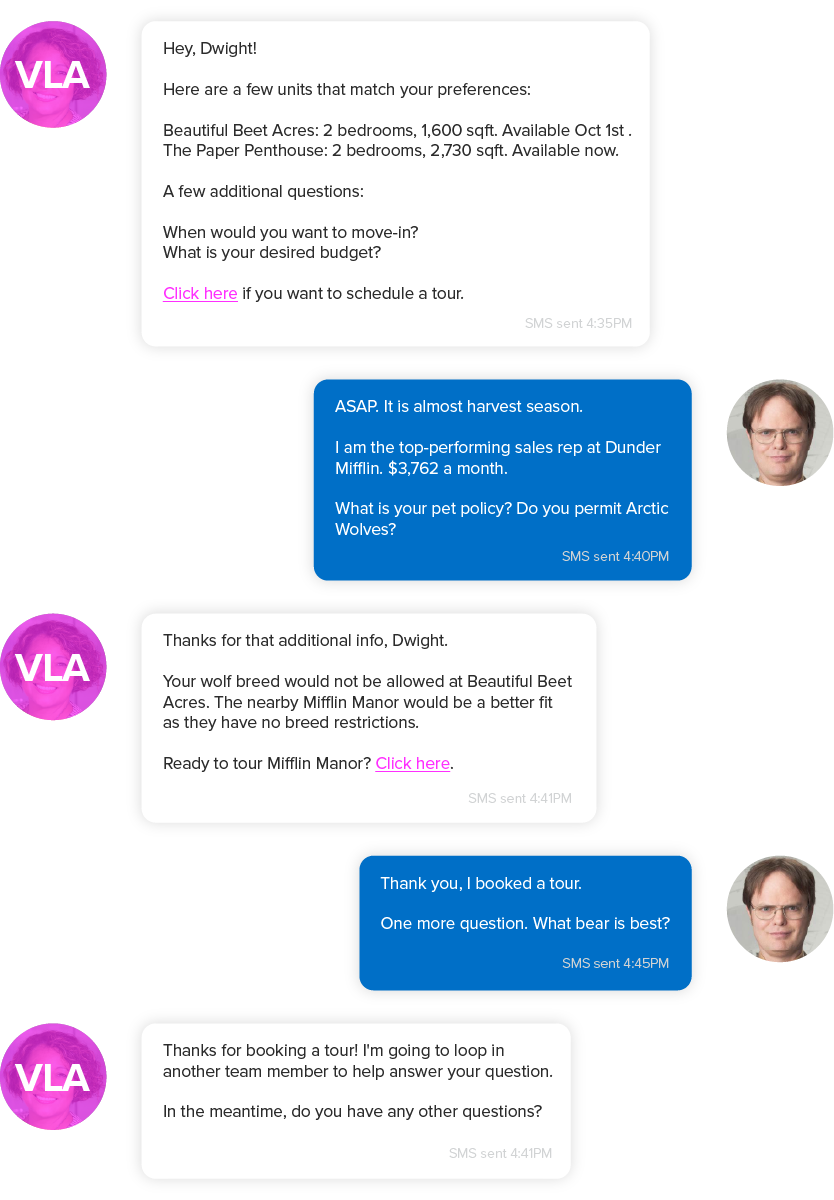 Virtual leasing agent
Our Virtual Leasing Agent (VLA) = your teams' new BFF. Give your overstretched teams a hand, and take 80% of initial inquiries off their plate with our VLA. Our AI solution engages, answers, and converts prospects through email, SMS, website chat, and voice in a quick, human-like manner (EVEN outside normal office hours). When it's time to take the conversation a little further, it seamlessly hands the conversation to live agents through customizable preferences. Better still, our VLA is built on our award-winning CRM, parsing answers and recording renter preferences to the guest card throughout the conversation — saving your teams from a manual lift. 
Rich conversations — One platform — Agent handoffs — Customizable — CRM integration — Marketing automation — Automated cross-selling
Online leasing
A multifamily online leasing solution built to be as easy for teams and renters to navigate, as their favorite apps. Complete with the industry's first FinTech integration that instantly verifies income and assets—no more reviewing W2s or paystubs. 
Your teams can track every step of the application process from the Funnel portal, assisting prospects where needed. Faster sign times, mobile-first and common sense application screens, happy on-site teams, and even happier renters.
Instant income verification — Screening— Mobile-first applications — Centralized leasing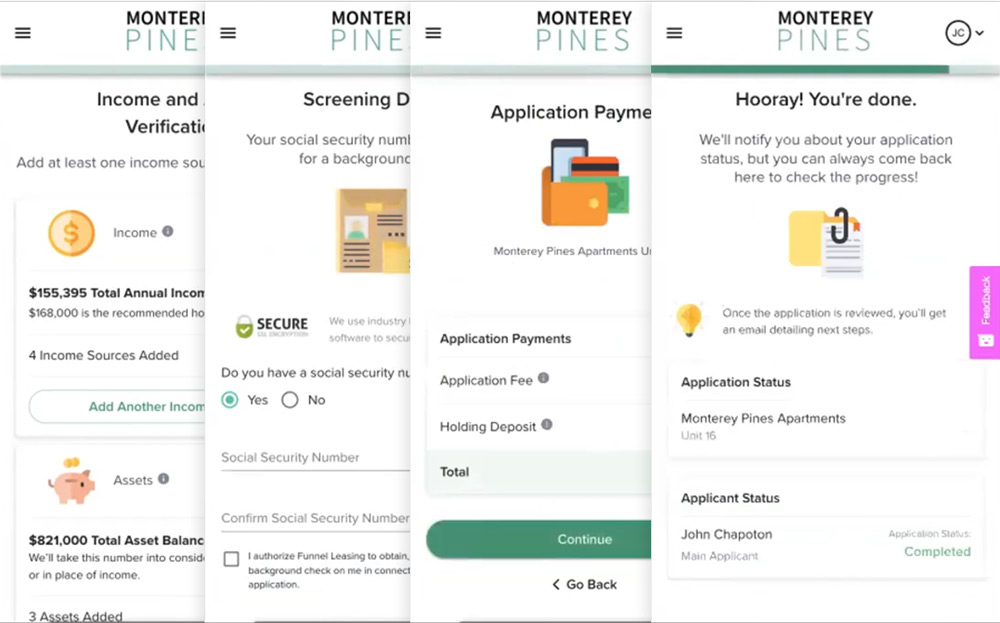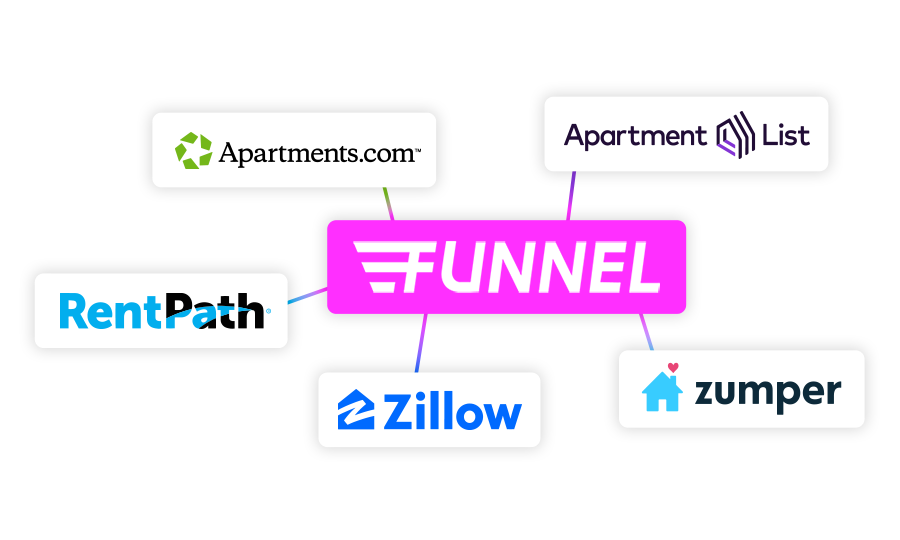 Syndication
Our syndication software allows you to update your listings, in one place, and make changes by the property, floor, or unit across all major ILSs. Our direct integrations with ILSs ensure your listings display optimally every time, and that you'll capture richer data from prospective renters. Prospects can view real-time, unit-level images, availability, and floorplans, as well as schedule tours with real-time agent availability. This provides the modern "ecommerce" apartment shopping experience, that empowers renters to understand if your community is their right next home.
Automatic + optimized listings — Automation — Unique + deep integrations — Unit-level syndication
Take care of your teams and renter needs from inquiry through renewal. 
Learn how Funnel transformed the renter experience for leading multifamily management companies.
Article
Centralization: Where People, Processes, and Tech Align
Read more
Finding Opportunity Amid the "Great Resignation"
Read more
AI Helps RKW Residential Earn Perfect Mystery Shop Scores
Read more