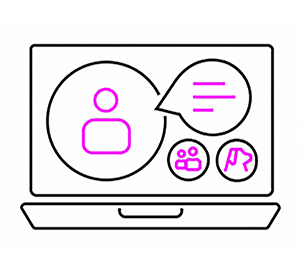 Funnel product suite
Multifamily CRM
Our powerful multifamily CRM uniquely puts renters at the center architecturally, giving operators the best way to market, nurture, manage, and lease their entire portfolio.
800
basis point improvement in cross-selling – Essex Property Trust
35%
task time savings – Essex Property Trust
$4M
annual savings thanks to new operating model – Camden
"In _______, I needed to allocate 2–2.5 hours each day to handle all my follow-ups. With Funnel, I only spend 45 minutes a day — and I'm doing even more follow-ups than I previously was."
Community Manager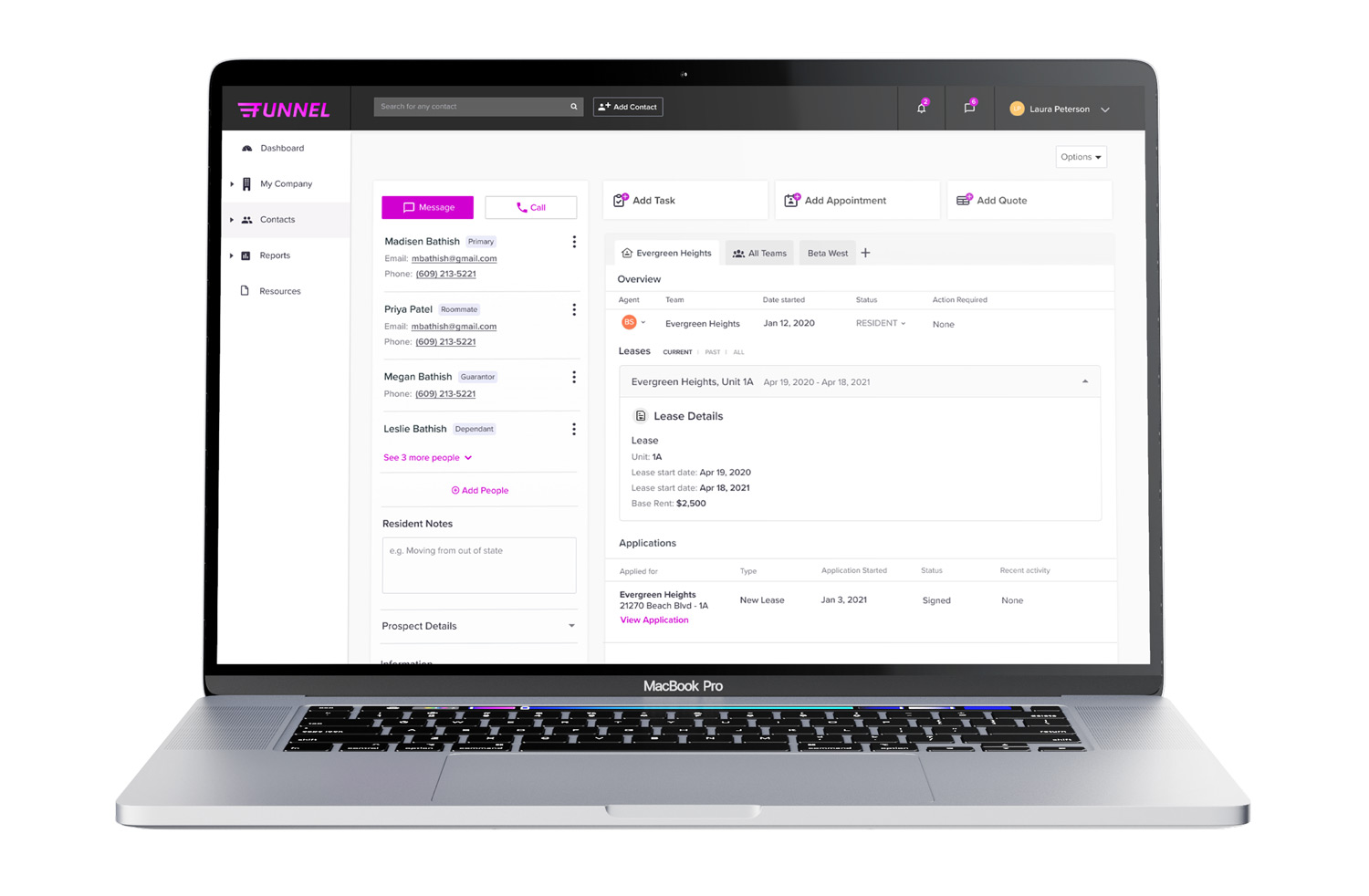 Our

 

platform is built fundamentally different from other multifamily CRMs.
We built our CRM around each renter, not the properties, making cross-selling your portfolios instant and seamless and driving max productivity for teams. Because of our single guest card architecture all of the information your teams need, no matter their location, lives in a single view. We give leasing teams a hand with AI and automation-powered follow-up, and keep them on the same page by logging communication no matter if it's email, text, or a phone call. The results? Saving time and money, while also increasing your lead-to-lease conversions.
With Funnel, you're finally able to solve multifamily's toughest challenges: increased customer expectations, talent turnover, and rising costs. 
Centralization
Renter-centric, not property-centric
Put your future residents at the center of all you do with renter-centric guest cards (only one guest card for one renter no matter what). This simple architectural differentiator transforms what's possible for the way you do business. Cross-selling, centralization, and role specialization drive additional revenue and efficiencies while cutting costs. These changes aren't possible with other solutions, choosing Funnel allows you to future-proof your business. When you are ready to make the organizational changes required to compete long term, Funnel is ready for you.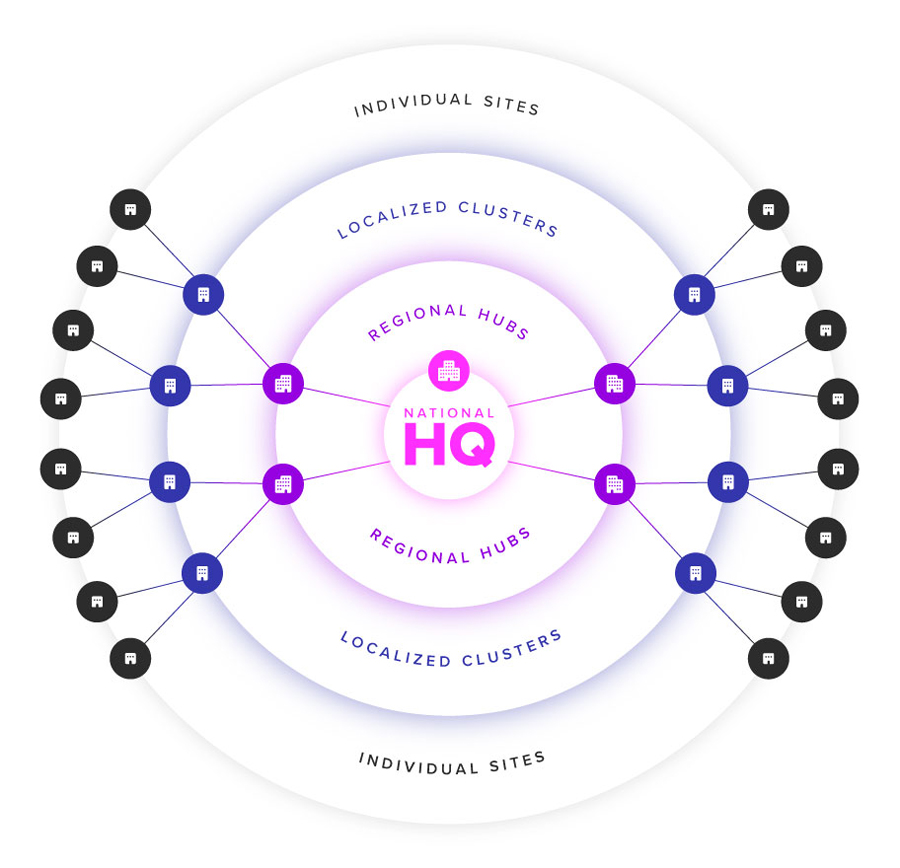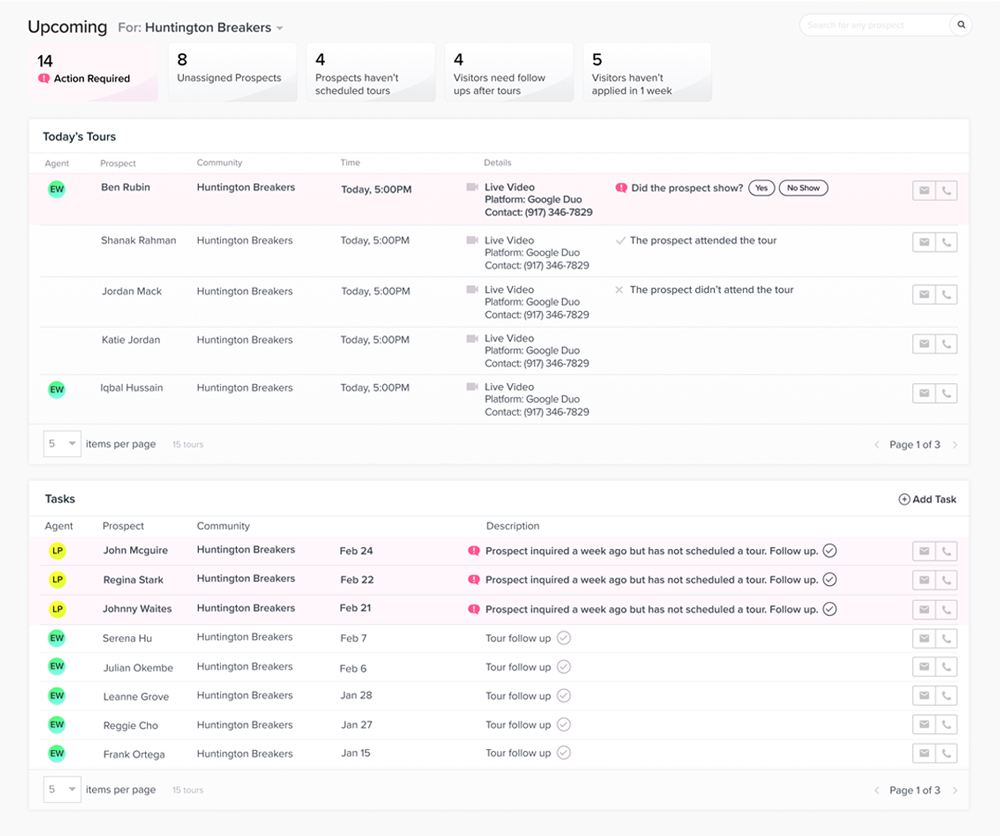 Automation
Save your teams time
Our AI and automation take care of 86% of initial inquiries, and are proven to give teams 35% of their time back to focus on high-value interactions. Because our AI and automation were built to work in lockstep with the CRM, nothing is lost in translation, renter preferences are parsed from conversations and instantly update on the guest card. Even better, this dynamic duo can automatically cross-sell sister communities based on renter preferences. Win-win. Higher conversation rates, and increased revenue, while saving your team time.
Tour scheduling
Scheduling as flexible as your renters need it to be
Today's renters expect instant, self-service apartment shopping journeys. Stop the back-and-forth emailing and let prospects book their tours for multiple properties seamlessly, empowering your agents to spend their time on forging deeper relationships with prospects.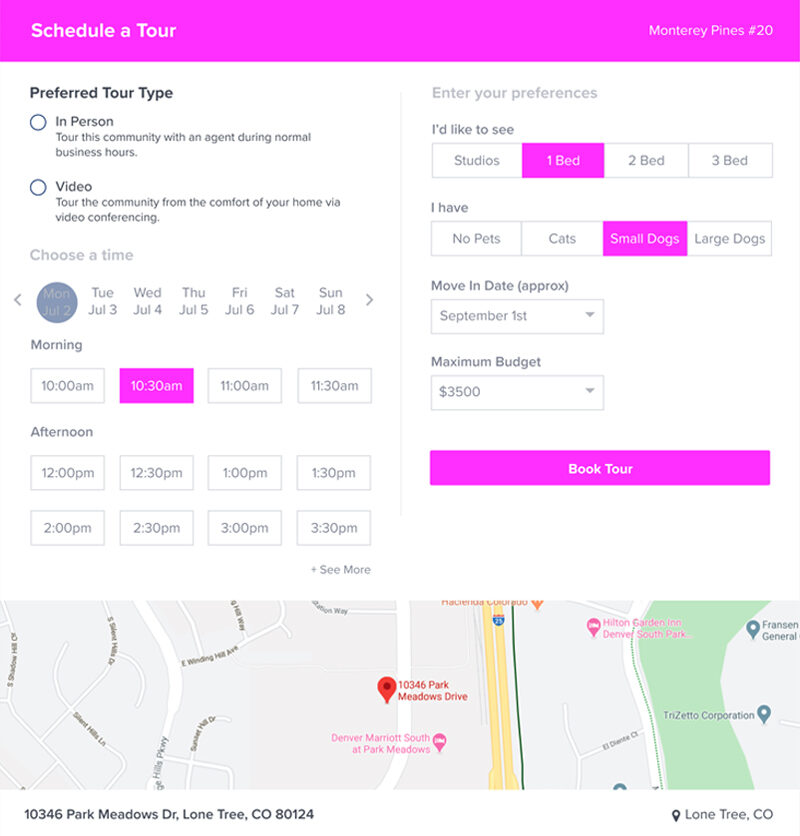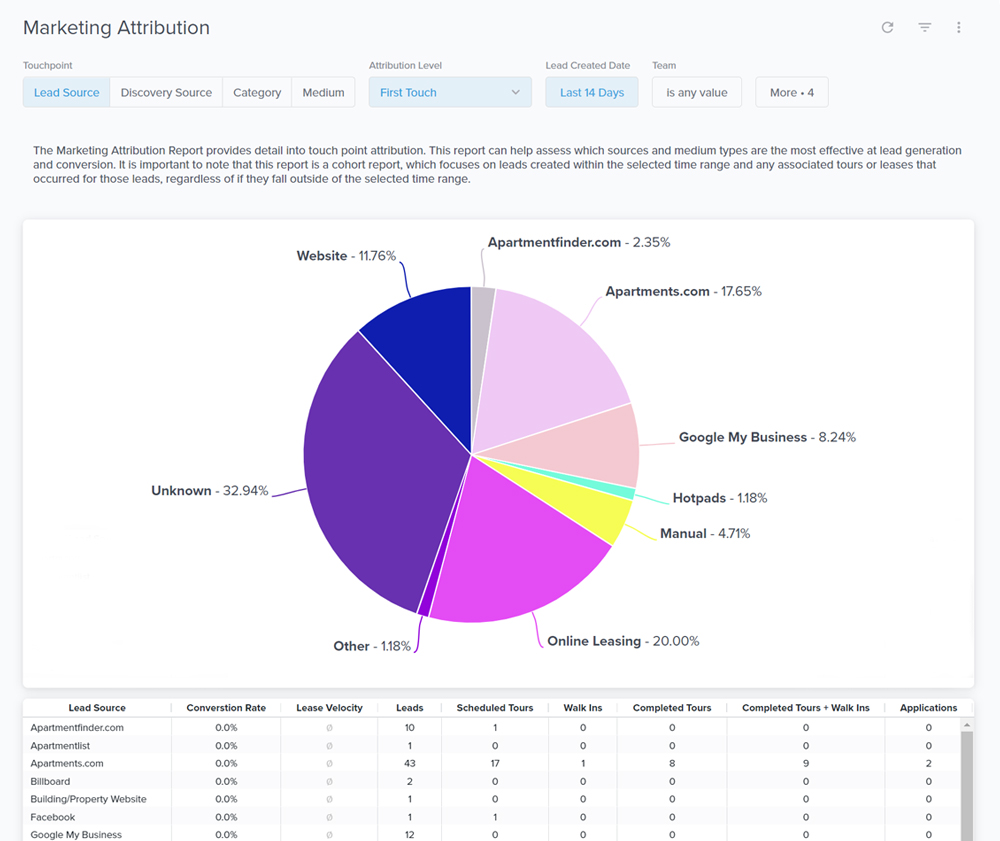 Reporting
Actionable insights + operational efficiencies
Better insights with ready-to-present reports that include multi-touch attribution and actionable data. Go as deep and specific as agent activity reports and as wide as regional and portfolio performance. Remove the guesswork — analyze every step of your renter's journey with a complete reporting suite you can trust to optimize marketing spend, staff intelligently, and perfect the renter journey without needing a minor in data science.
Marketing automation
Marketing automation + renter journey perfected
Communicate with prospects on their terms (over email, phone, text or chat) and keep the convos all in one place in an intuitive and beautiful single panel. Funnel's guest card transparency allows leasing teams, and automation to work hand in hand and delivering a consistently exceptional customer experience every time. Marketing automation means pre-tour reminders, post-tour follow-ups, post inquiry nurturing touchpoints can all be automated with custom pad times, and over 690 triggers and action combinations that you can adjust to optimize the renter journey. With Funnel prospects receive the right message at the right time, regardless of the team working the lead and their bandwidth.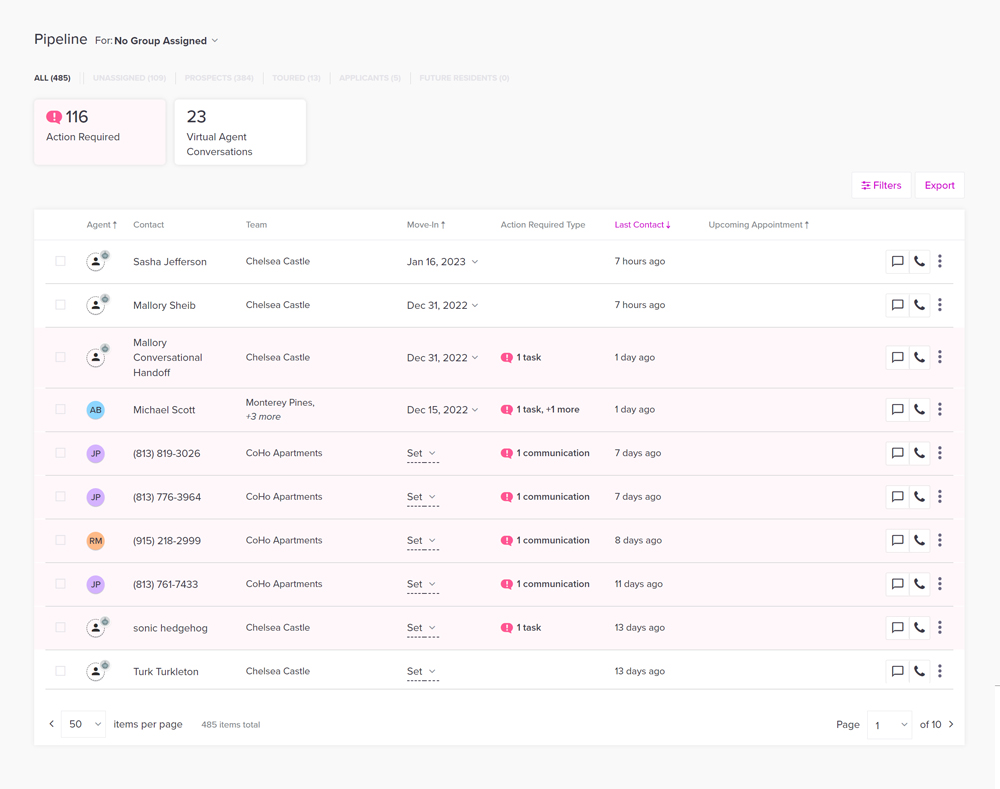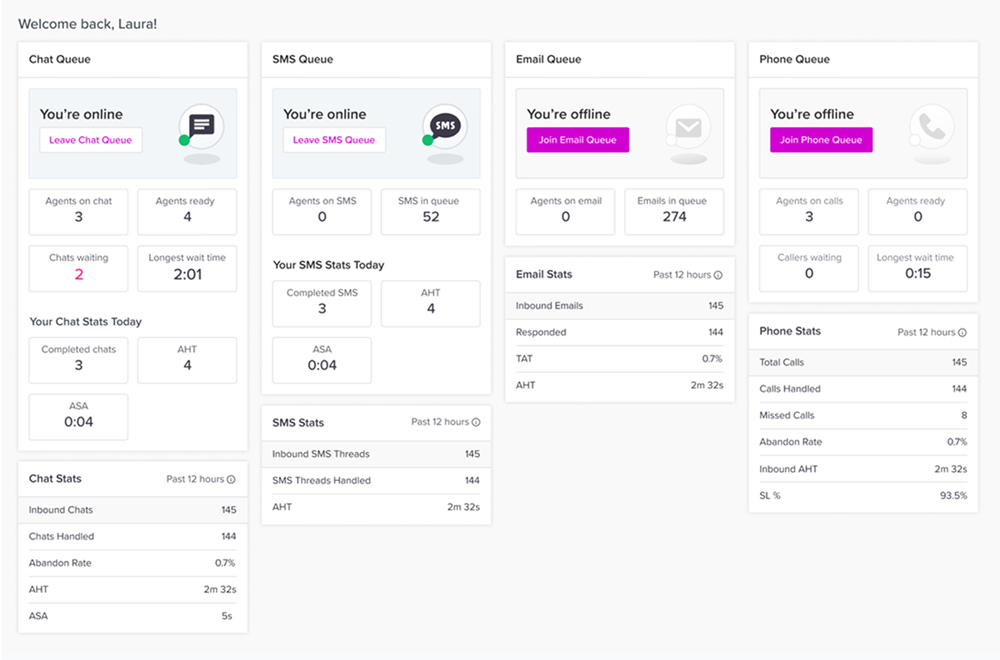 Contact center
Seamless omnichannel management
Utilize best-in-class technology to enable full IVR management and complex call routing scenarios. Our technology is fully integrated with your CRM, including SMS, email, live chat, and voice capabilities.
Renter journey
Nothing is more important than the renter
Delighting your customers is vital at every step of the renter journey from inquiry through renewals. AI and automation assign individual tasks for team members. With Funnel, you can call residents from your browser, bridge to a cell phone, or from the community. All tasks and communication are recorded in the platform. No more phony guest card notes that you see in other platforms indicating that a team member "left a voicemail" for a prospect. Team members only need to do their job, versus doing their job AND then manually recording that they did their job.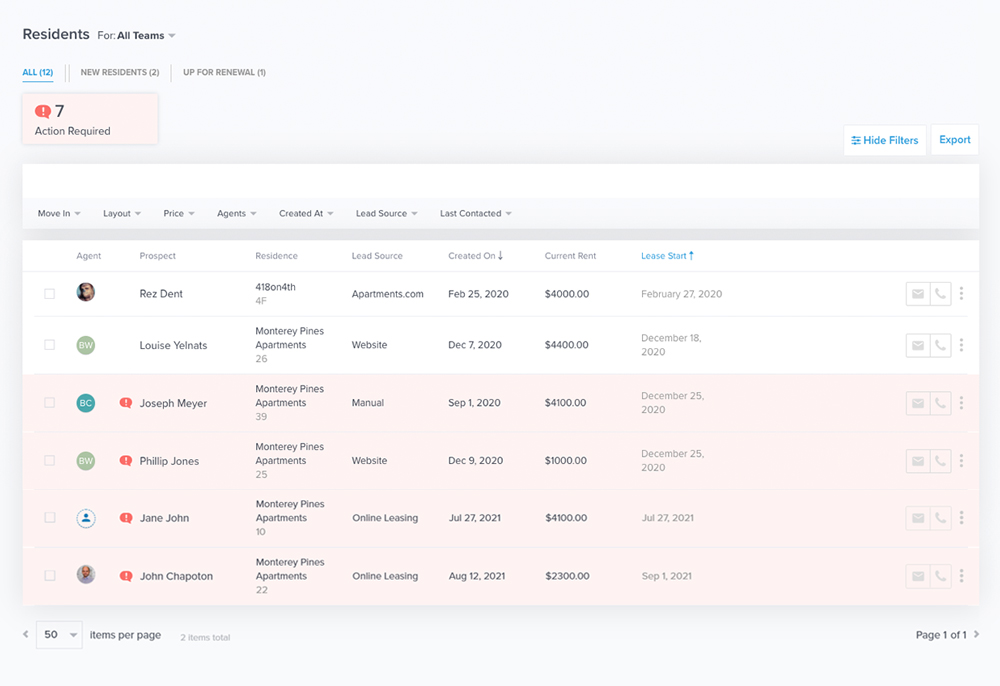 Explore Funnel's

Renter Management Software