Funnel is made for
Leasing professionals and onsite teams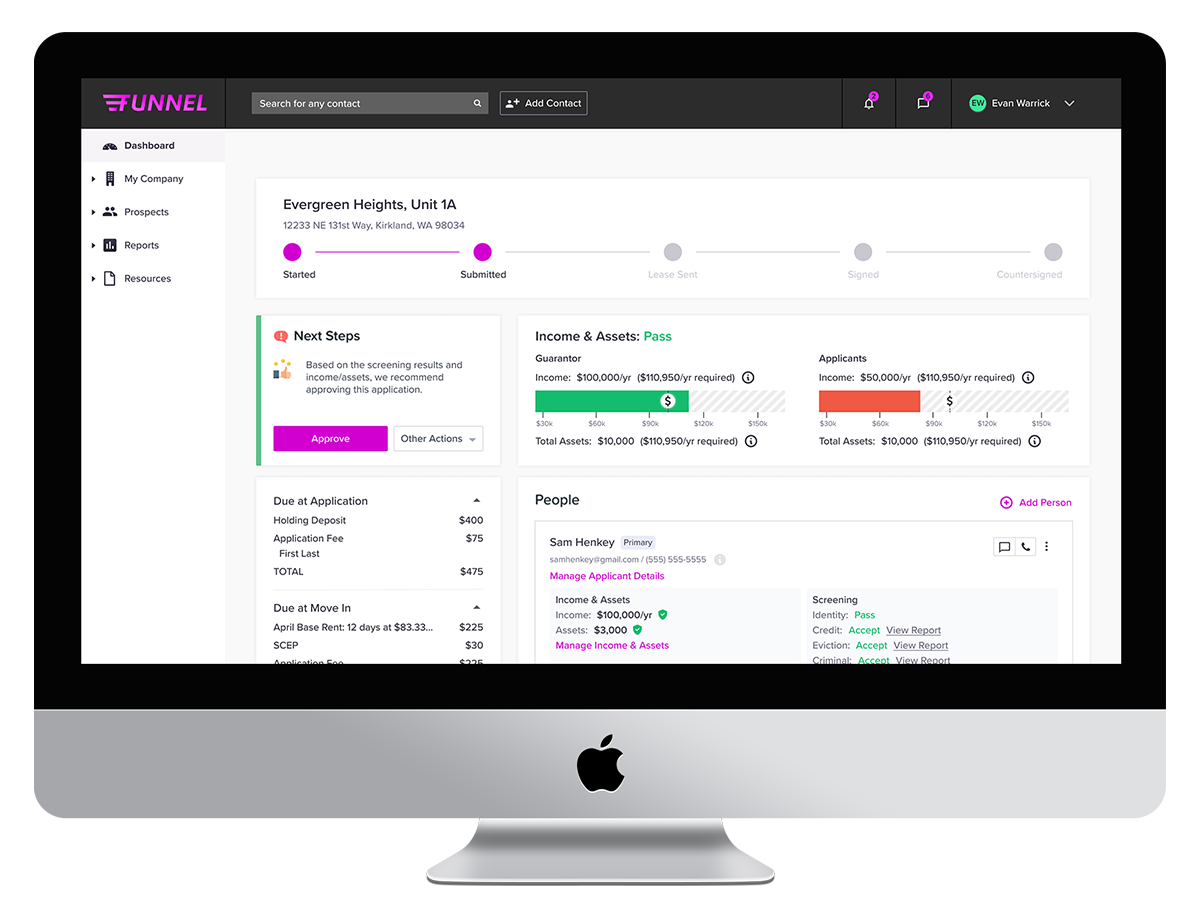 73%
of all completed tours booked via automation.
Get your time back
Camden gave leasing teams Sunday off without any drop in performance or productivity.
86%
of initial inquiries handled via automation, AI, or Virtual Leasing Agent.
"Funnel makes my job so much easier by reaching my clients [renters] in a touch!!!!"
Laura Hernandez
Resident Experience Manager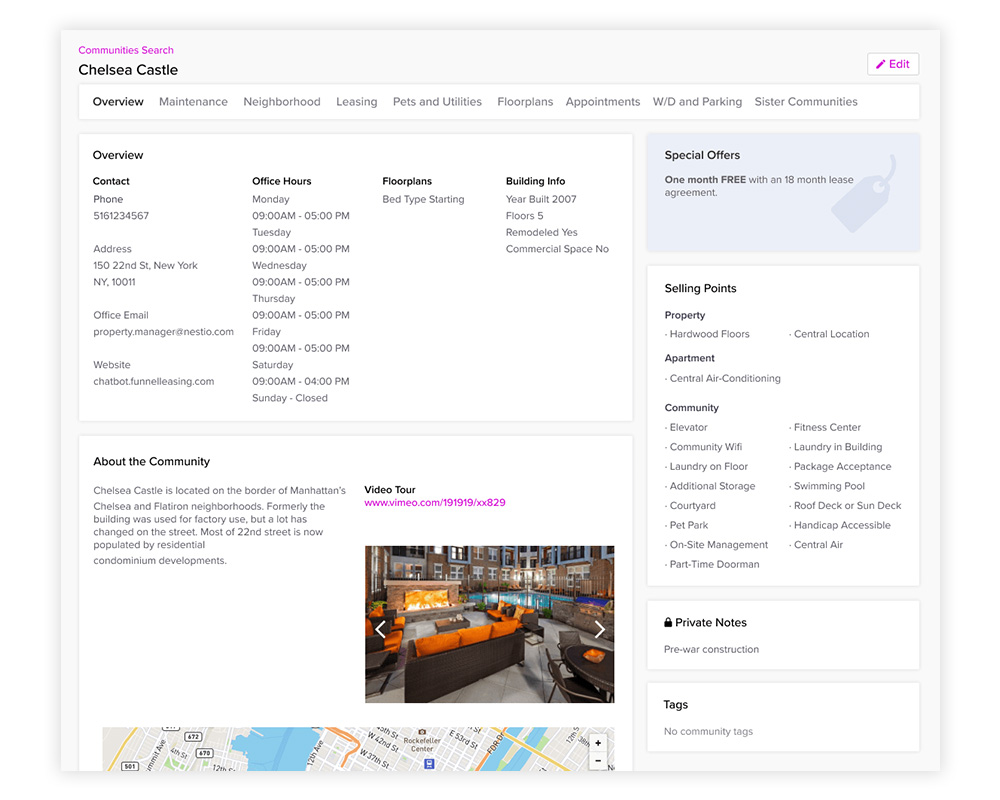 Leasing shouldn't be a nightmare
Let tech take the never-ending administrative tasks and follow-up off your plate. No more drowning in a deluge of small, but vital tasks that pull you away from building the trusted relationships you want to with renters and residents. No more playing document detective to approve applicants. No more feeling like there's too much to do and not enough time to do it in. Way more time and focused energy for the parts of your job you love.
Tailored to-do lists
Clarity and efficiency for your teams
Take the guesswork out of your team's day. Say goodbye to tracking to-dos in a separate software or sticky note. Funnel's MyQueue gives your team the clarity and peace of mind that they are crushing tasks that are the most important to leadership.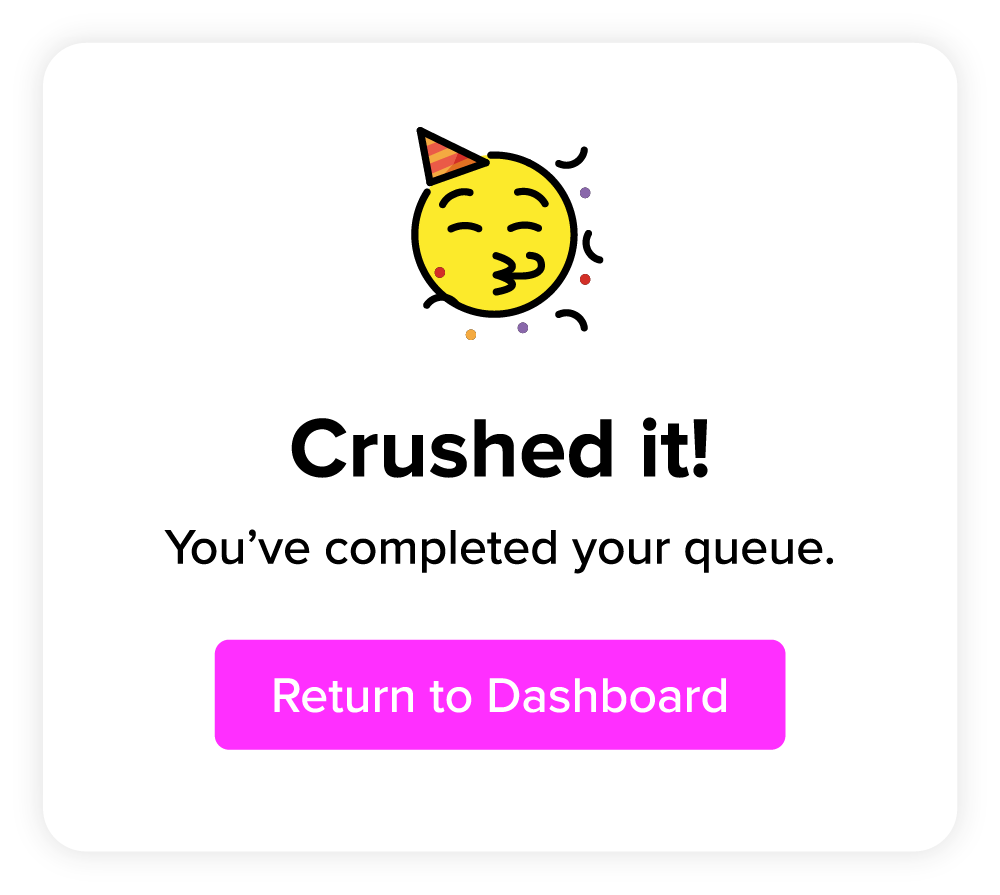 86% of initial inquiries are handled via AI and automation, taking routine follow-up off your plate.
AI and automation qualify and filter inquiries, only escalating qualified decision-ready prospects.
Happier teams provide happier customer service.
Automatically verify income and identity via Funnels' online leasing solution. No more playing document detective 🕵️.
Increase productivity via role specialization and clear career pathing.
All communication is stored in one place (both for Virtual Leasing Agent, or human team member) giving you the info to schedule tours and convert prospects.
Bi-directional email sync for when you are on the move.
More resources to

help

you
article
Online leasing revolutionized (and explained)
Read more
Funnel allows LCOR's leasing teams to improve performance and boost job satisfaction
Read more
Article
Winners and losers: Three ways leasing professionals can embrace artificial intelligence
Read more