Smart multifamily marketing and operations leaders (like you) use Funnel to centralize operations and automate manual workflows to create a flawless renter experience.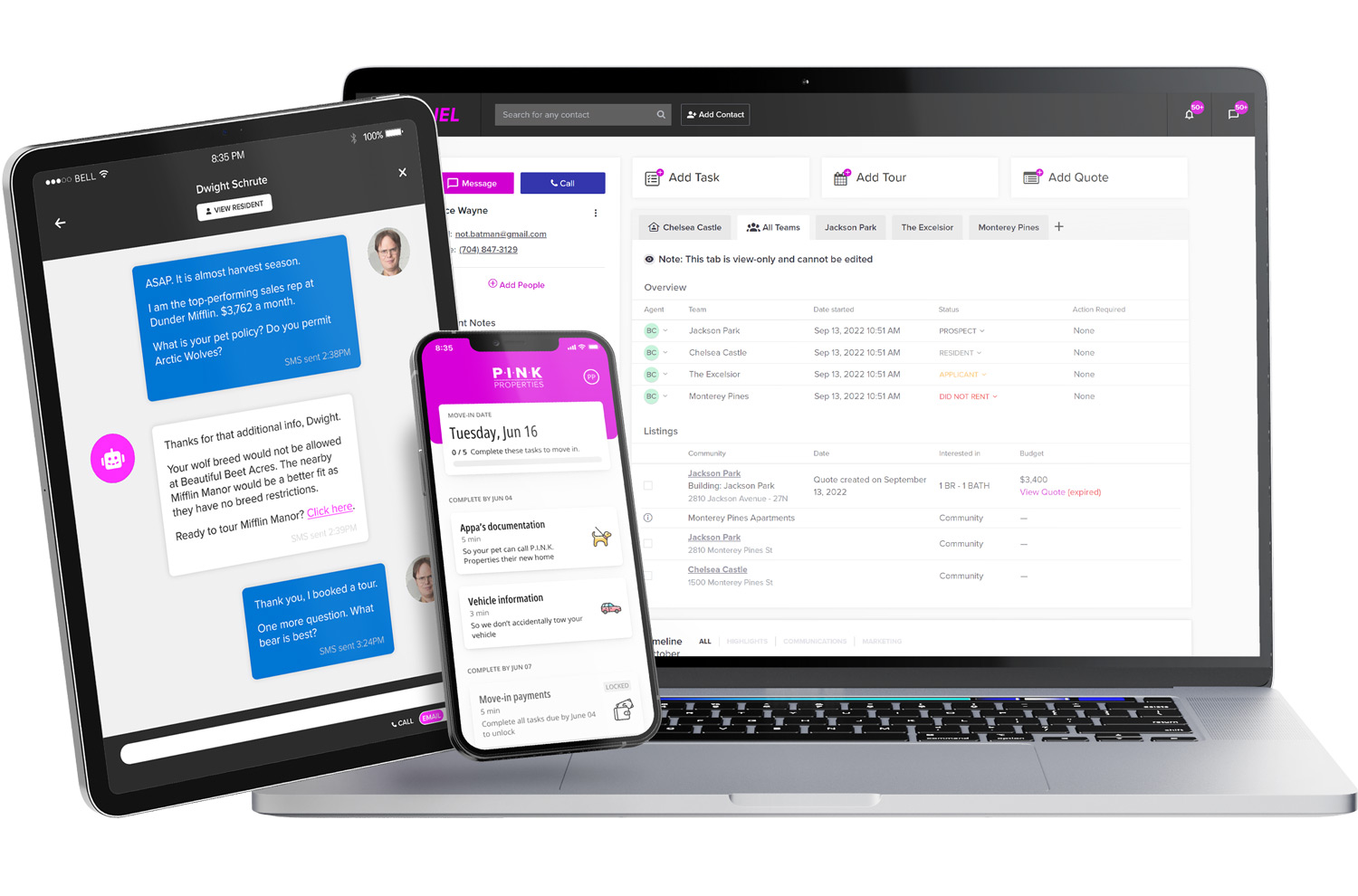 86%
of initial inquiries handled by automation
69%
of tours scheduled via Virtual Leasing Agent (VLA) were booked after hours

35%
task time saved
"When a property that was using Funnel was shopped, the VLA [Virtual Leasing Assistant] scored 100 percent, hitting every lead nurturing requirement we have."
Joya Pavesi
EVP, Marketing and Strategy
Increase team productivity
Centralize roles and let teams play to their strengths.
Focus on vital, valuable tasks
Insulate your company from staffing issues and inconsistency with AI and automation.
Consistent renter experience
Leverage marketing automation to put your brand's best foot forward and ensure consistency from listing to lease (+ beyond).
A secure, PMS-agnostic software that focuses on renters and integrates with the rest of your tools.
Hear what our
partners

think
"It's freed up our teams to focus on our residents and deliver that above and beyond experience."
Scott Moore
 Chief Technology Officer
Cortland
"Funnel's AI allowed our teams to work smarter, and insulated our business in a turbulent labor market."
Allison Dunavant
VP, Organizational Development
Camden Property Trust
"This model optimizes our geographic density and… enables us to leverage our team and technology to improve the customer experience."
Angela Kleiman
Sr. Executive VP & COO
Essex
It's not enough to build industry-changing tech. We'll make the world a better place by fighting housing inequality with our 501(c)(3).