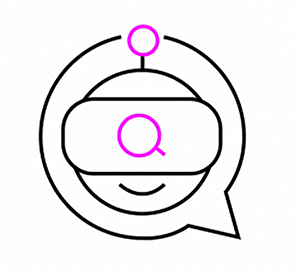 VIRTUAL LEASING AGENT
AMPLIFY
Automate your leasing efforts with robust conversations across email, SMS, and chat powered by machine learning and natural language processing with our virtual leasing agent. Seamless handoffs to agents, customizable preferences, and a deep integration with our CRM ensure prospects will receive the answers they need automatically and are moved toward becoming residents.
Robust conversations.
Provide detailed information about your community, answer questions, schedule tours & present similar units including in sister communities, all while capturing renter preferences.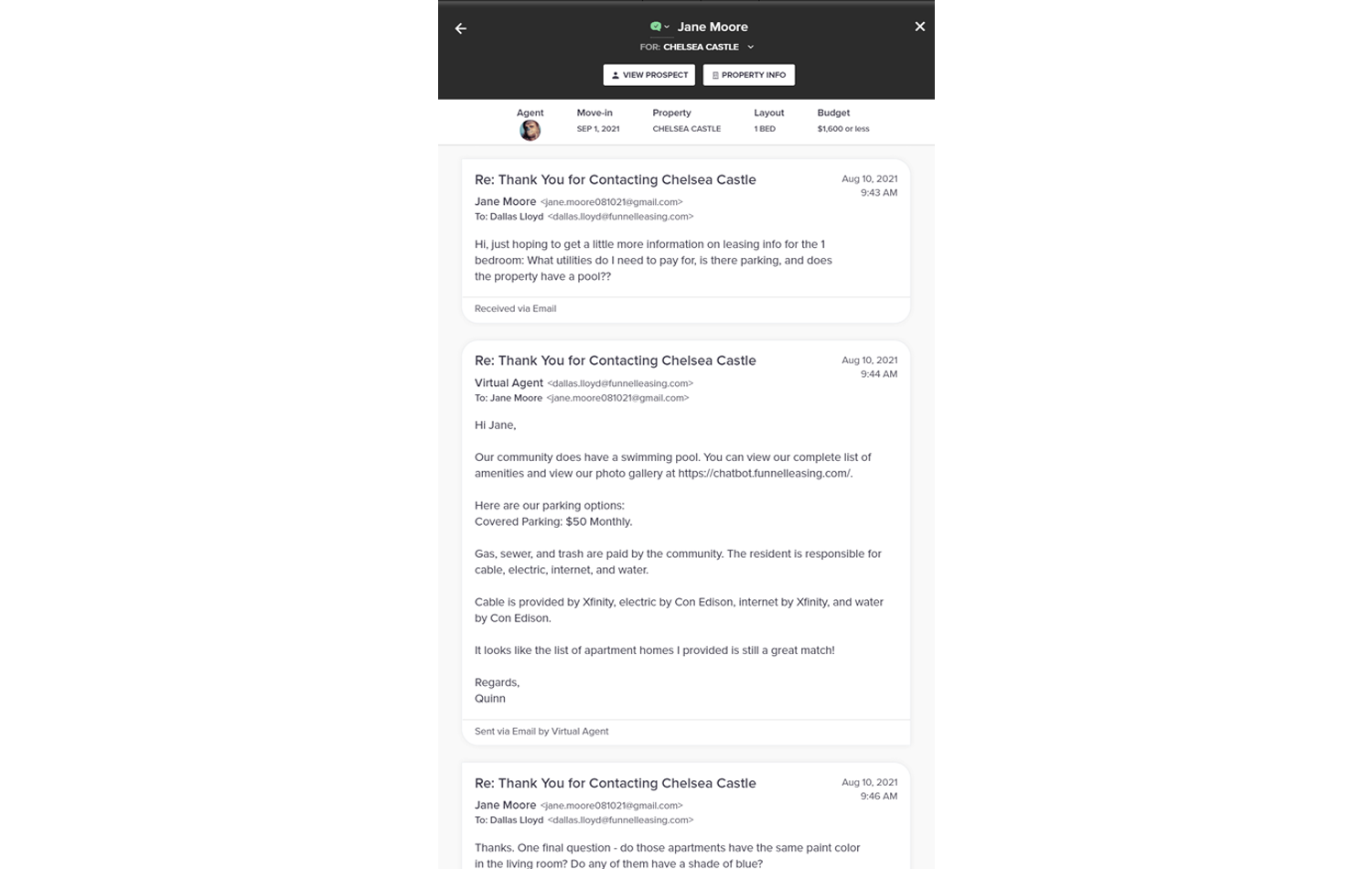 Machine learning and NLP.
With the ultimate blend of machine learning, natural language processing, and omnichannel communication, our sophisticated virtual leasing agent allows prospects to get real-time answers over email, SMS, and chat.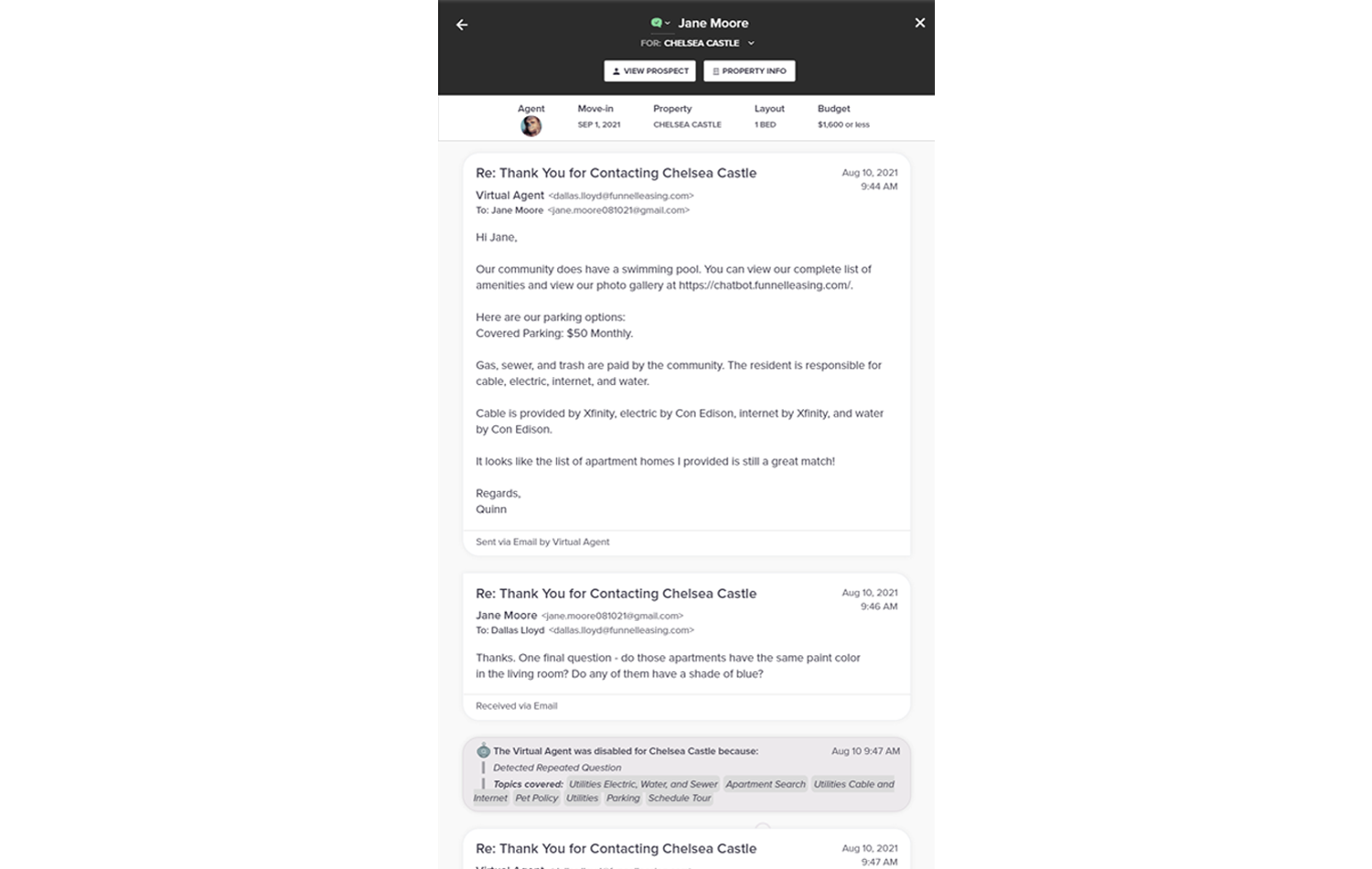 Seamless handoff & visibility.
Your teams can manage confidently, with every conversation recorded, easily accessible in real-time through the CRM platform, and automatically tied to prospect records. At any moment, agents can step in, and if needed, they'll be flagged and fully informed to keep the conversation going.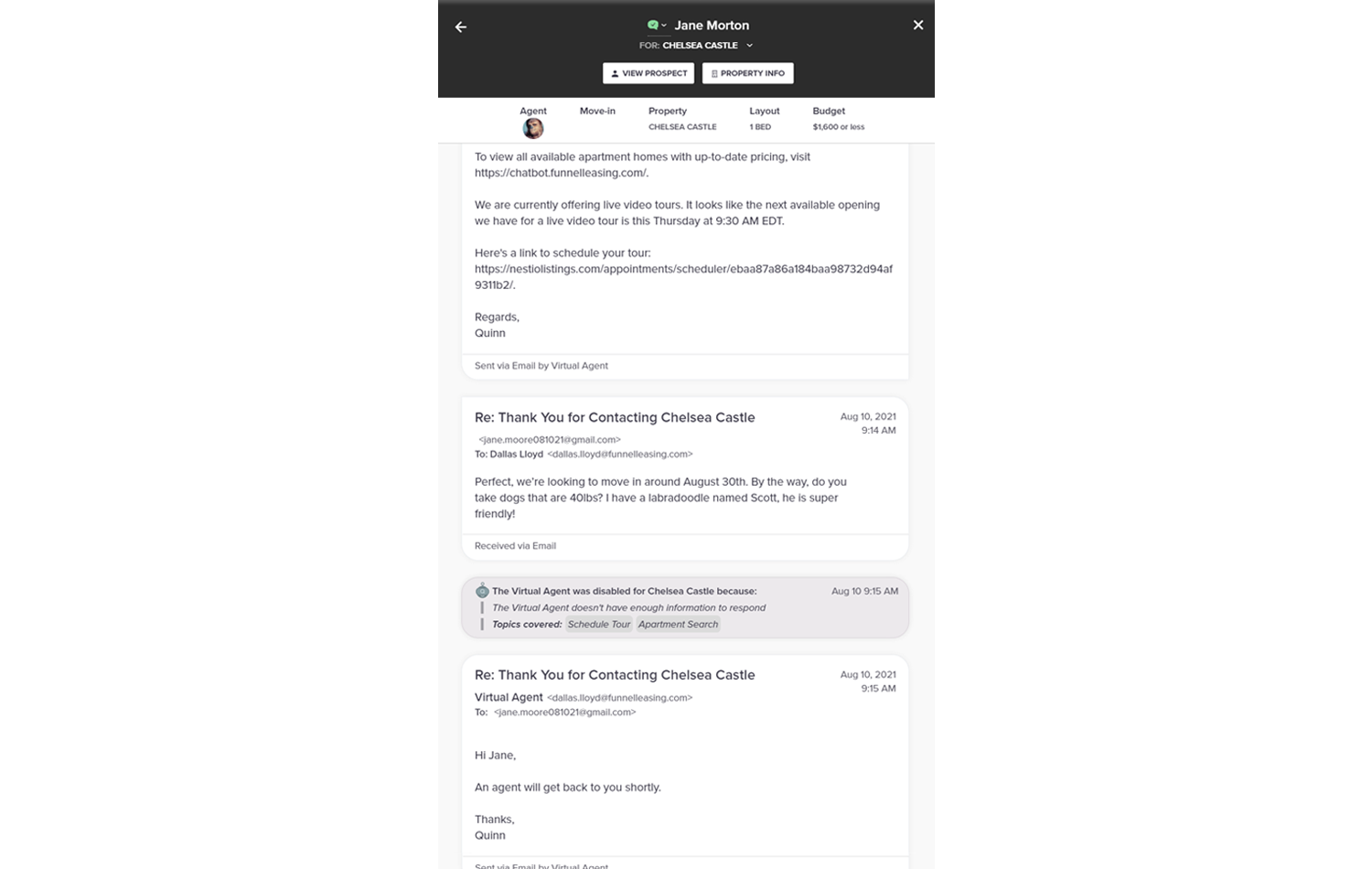 Customizable tech.
In true partnership, we make sure our tech fits your needs and preferences. You decide timing on responses, naming the virtual agent (if you'd like), language, and so much more.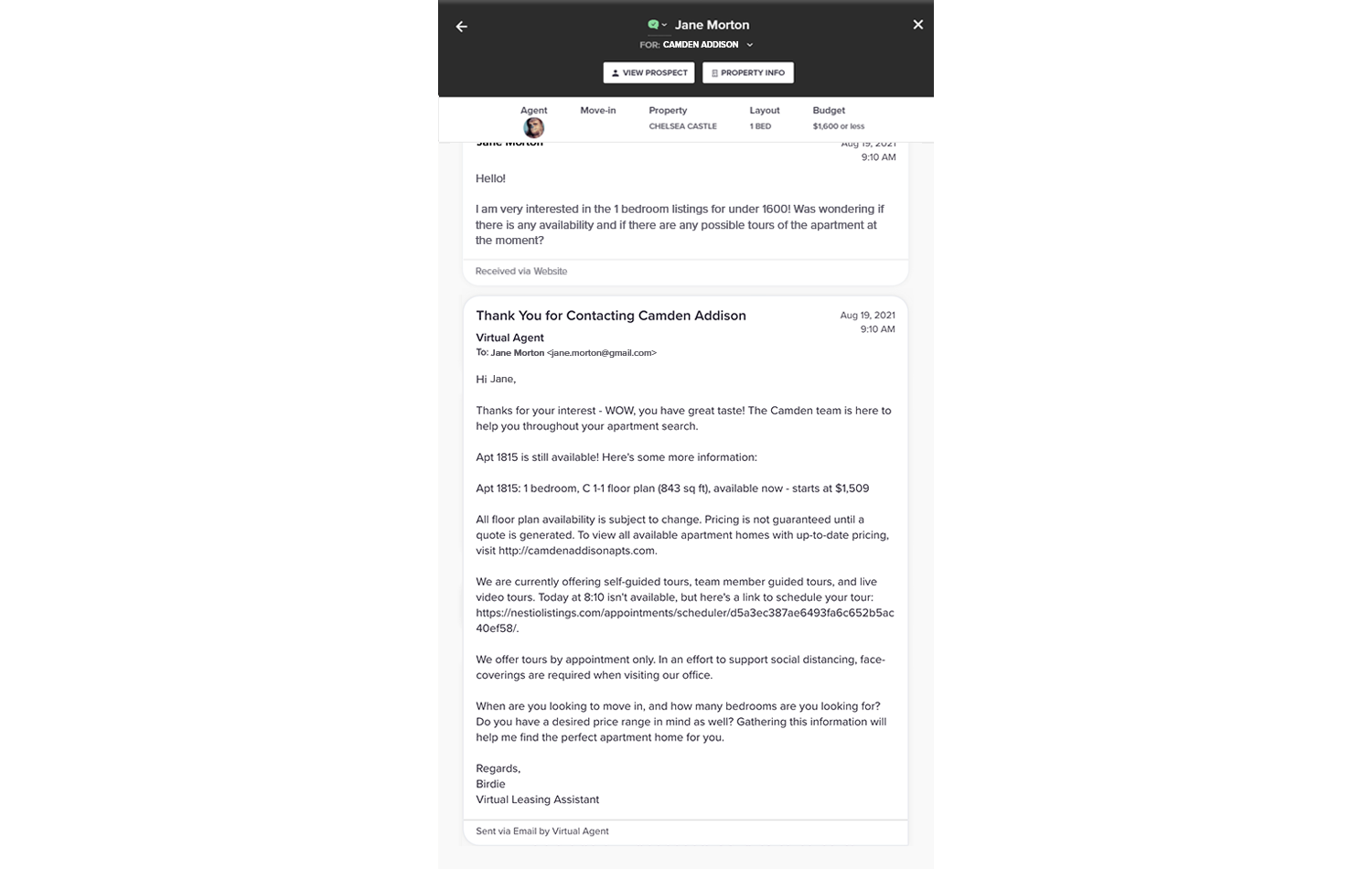 Deep CRM integration.
Rich prospect data is captured & instantly added to guest cards; your custom renter journey continues with marketing & communication cadences to convert.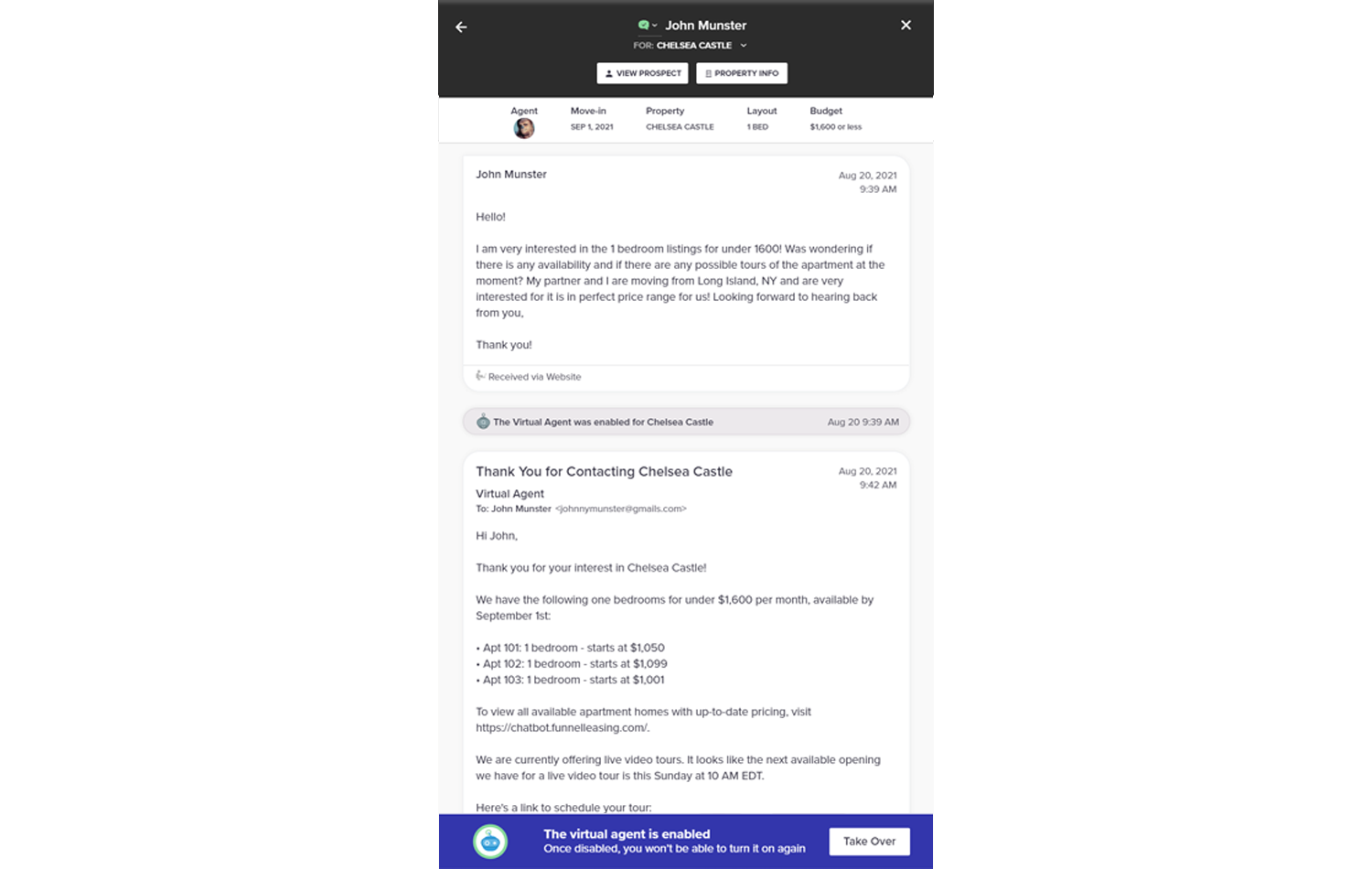 "With Funnel, we have a much better idea of what it really takes to get somebody to lease and how many touch points are required. We have information that allows us to look at things in a different way and find opportunities to optimize."
– Mike Gomes, CXO, Cortland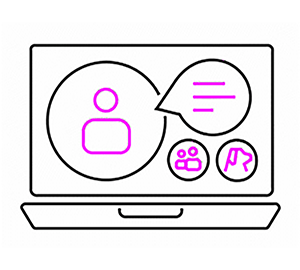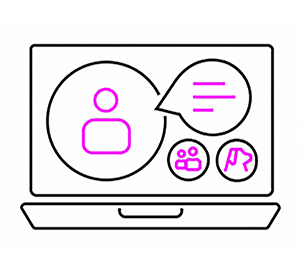 ENGAGE
Next Generation CRM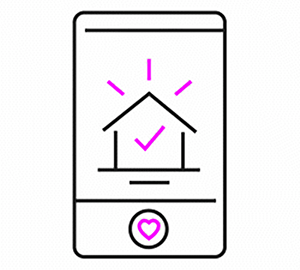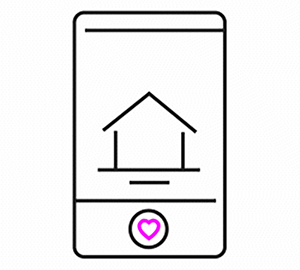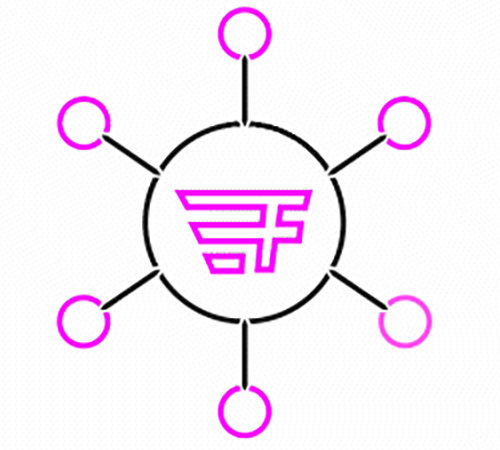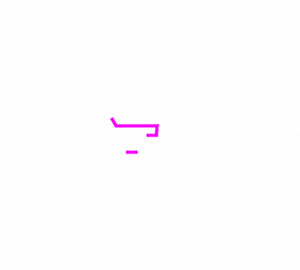 See how you can create more efficient leasing through automation and centralization.