Funnel is made for
Operations teams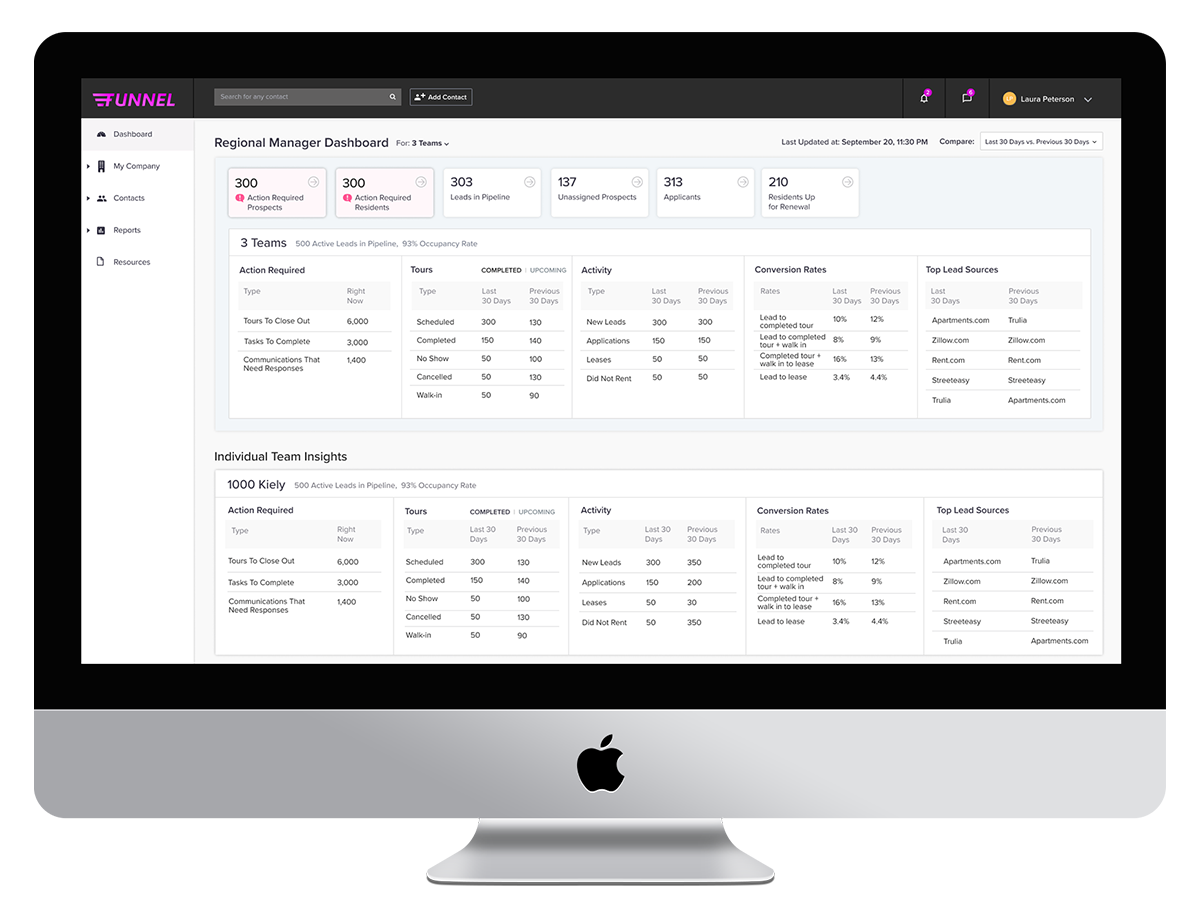 100%
secret shop score — RKW Residential
Unlock the new operating model.
One comprehensive view of the entire renter journey.
90%
increase in tours scheduled.
"Our sales team has been able to effectively communicate with and manage more leads in less time versus our standard model of CRM technology. We are excited to see this continued evolution."
Samantha McQuown
VP, Business Operations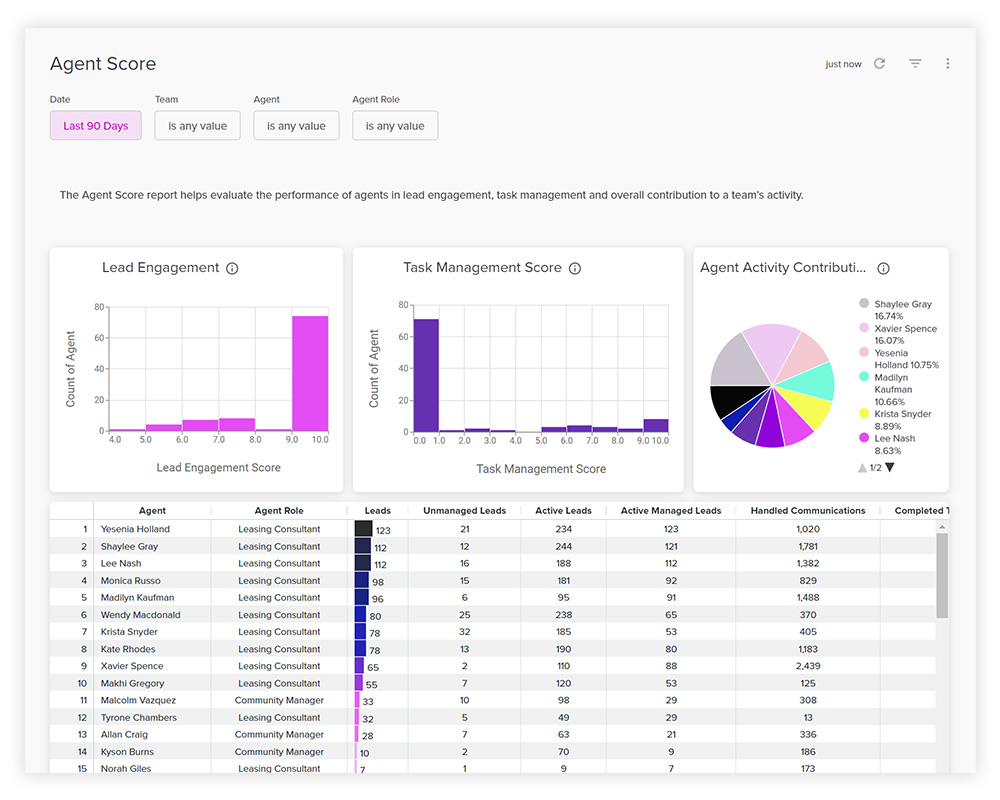 Leverage centralization, amplify the teams' impact, and perfect the renter journey
You shouldn't be stuck operating your properties "the way it's always been done" aka based on status quo tech constraints.
With Funnel you can increase productivity by staffing optimally for specialized roles that give your teams the freedom to play to their strengths and put renters first, all backed by robust data.
Plus, there is no gaming the system. Funnel's task clearing makes sure teams keep moving through their queue, to take action on each item. 
Activity Reports and Regional Dashboards allow operations leaders to audit activity and staff strategically, no more overwhelming teams through skeleton crew staffing during peak leasing hours.
Insulate your business from turnover and staffing issues.
Increase productivity through role specialization and clear career pathing.
A jack of all trades is a master of none, automation takes responsibilities off their plate, allowing teams to specialize and provide a better renter experience.
Give your do-more-with-less onsite teams a hand through centralization, AI, and automation.
Don't let inbound leads slip out of your portfolio, cross-sell sister properties.
More resources to

help

you
Funnel's AI, automation, and CRM insulate LCOR from macroeconomic shifts
Read more
article
Top five benefits of centralized leasing in multifamily
Read more
Funnel allows Cortland to finally "operate how they want" and centralize to best serve renters
Read more