Announcing Funnel: The Automated Leasing Experience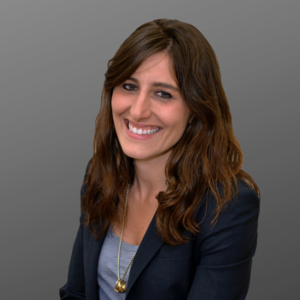 Caren Maio, CEO & Co-Founder
We started Nestio with a vision: to transform the apartment search experience. Hundreds of thousands of listings later (and happy customers to match), we've clearly done that. But it didn't take us long to realize something — that helping multifamily owners and managers generate awareness for their properties was just the start. 
Anyone who's hunted for an apartment knows this all too well. Actually finding a place you like is just the first step. There's still the hassle of booking a tour and clarifying details (sure, that apartment looks dreamy, but are pets allowed?), and then the challenges of closing await. After scrambling to pull together the paystubs, W2s and photo IDs required, getting approvals can take hours, if not days. No wonder studies show people find moving more stressful than planning a wedding.
As onerous as this is for renters, it's equally time-consuming for leasing teams, who have to schedule viewings, run background checks, and field questions to match the right renters with the right spaces. That's why I'm so excited to announce our latest product, Funnel by Nestio: the first full-funnel independent virtual leasing platform, built with AI and automation at its heart. Funnel finally brings the same modern technology that's propelled other industries to the multifamily real estate space. The result is a revolution in the leasing experience, from the moment a prospective renter thinks, "This is the apartment I want," to the first time they step into their new home.
It's an innovation whose time has clearly come. Cloud-based technologies, powered by machine learning and automation, have transformed how we bank, file taxes, pay our bills, and even get a mortgage. It no longer makes sense that we need to wait days, or even weeks, to find and secure a new apartment. 
And now we don't have to.
Building a full-funnel solution
When we started Nestio, whiteboards and filing cabinets were still the tools of the trade for many multifamily owners and managers. But in a short time, a transformation has taken place. The industry has embraced cloud-based tools like Nestio to syndicate listings and track queries, dramatically reducing vacancies while attracting quality renters. 
At the end of last year, we unveiled Nestio 2.0 to answer another demand from multifamily owners, managers and their renters — to simplify tour scheduling and lead management. After all, catching a prospective renter's attention is just the first step. Sustaining engagement and guiding prospects through the funnel in a simple and frictionless way is what truly separates leasing teams and their properties from the pack. 
One challenge we addressed is the reality that many apartment inquiries come in after the work day is over. (Who hasn't scrolled through apartment listings at the end of the day, a glass of wine in hand?) In the past, prospects would have to send an email or wait until working hours to ask questions or schedule tours. Using sophisticated AI trained on hundreds of thousands of real messages, our platform now enables viewings to be scheduled in 60 seconds and common questions to be answered in real-time.
Not only are all inbound leads and queries recorded in a single place, but the platform also tracks outbound activity and conversations. What was once a pain point for prospective renters and leasing teams now represents an opportunity to create a positive experience from first contact. And our analytics show it's working: renters are 75 percent more likely to prioritize properties with online scheduling, and nine times more likely to rent from a property that quickly responds.
The next step: Funnel by Nestio 
Now, we're taking the same spirit of automation and completing the funnel — integrating revolutionary, patent-pending solutions to instantly and securely qualify applicants. Gathering and processing documents for rental applications, from bank statements to pay stubs and tax forms, is currently a prime pain point for prospective renters and leasing teams. Funnel leverages the latest technology to pull in this information online, securely and automatically. Once that data is in the system, real-time approvals eliminate the frustrating waiting game.
Thanks to Funnel, a leasing process that took leasing teams and renters hours, if not days, can now be completed in 20 minutes or less. We're proud to say that we're the first platform to offer a solution of this kind, which we're releasing in beta to select customers later this year and launching in earnest next year.
Nimble enough to sit on top of existing back-end solutions, Funnel is designed with convenience and accessibility in mind. Prospective renters enjoy a streamlined leasing experience, from booking appointments to having questions answered in real-time to easily submitting and tracking applications. Meanwhile, leasing teams are freed from rote tasks to build real relationships with clients. With AI-supported tools and full interaction histories, every member of the team is equipped with the know-how to connect the right prospect with the right home
All of this has culminated in a new Nestio. You'll notice our colors and logo have changed and we've added a Funnel by Nestio site to our roster. It's a reflection of our evolution — it's modern, refreshing and unlike anything the industry has had. What hasn't changed, however, is the vision on which Nestio was founded. Our goal is to be the most trusted, secure way to empower multifamily owners and managers to connect renters with their next homes. We've pursued that vision from day one and are now proud to close the circle with the launch of Funnel.  
If you want to learn more about our products or you're interested in joining the beta, please talk to your account manager about next steps or request a demo here.