Tampa Bay Inno — Funnel Leasing closes $32M Series B extension to stay on growth trajectory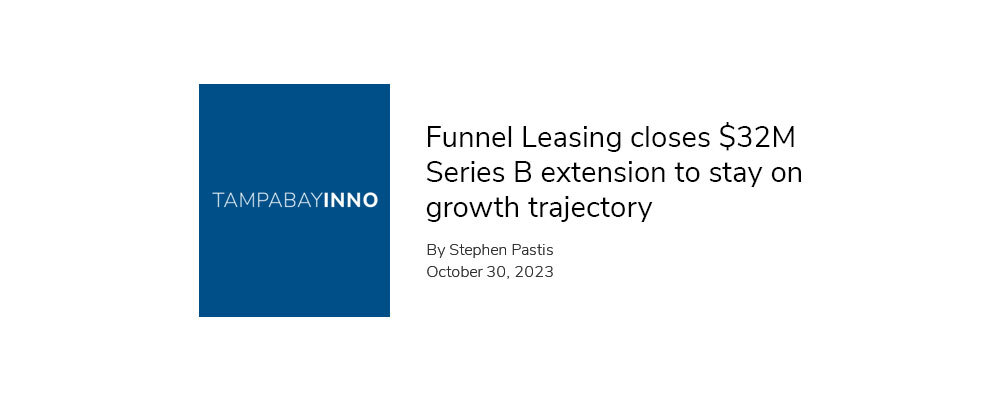 Funnel Leasing, the artificial intelligence and automation-powered management proptech company that migrated to Tampa in 2022, closed a $32 million Series B-2 deal Monday.
Utah-based venture capital firm RET Ventures led the funding round, joined by California firm Trinity Ventures and a group of other investors. RET Ventures also led Funnel Leasing's Series B round of $36 million in 2022, swelling the collective Series B raise round to more than $60 million.