What Is CRM Property Management?
A single source of truth is vital to keep groups aligned, streamline processes, and perform well. No matter if you're a group of friends dividing up responsibilities like cake, candles, and balloons to celebrate Emma's birthday this weekend. Or if you're a leader in a large property management company trying to choose a suite of technology solutions to streamline services for prospective renters and current residents.
In multifamily, that single source of truth is a Customer Relationship Manager (CRM).
In this blog, we'll dive into what CRM property management is, how it fits into the multifamily tech stack, how these solutions provide an excellent experience for renters, and how they will transform the multifamily industry.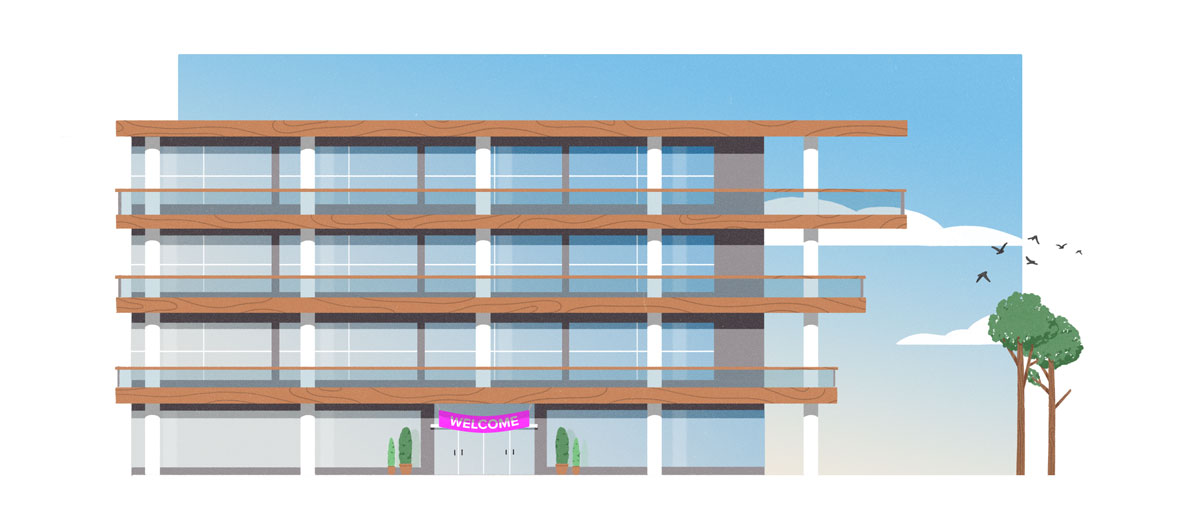 So, What Is A CRM In Property Management?
In the multifamily space, a CRM is a software system that helps property management companies (PMC) nurture relationships with current and prospective renters. The CRM database stores all renter information and services in one place.
CRMs are a vital ingredient to a multifamily property management tech stack. Because they serve as a single source of truth for all communication, they empower leasing professionals & property managers to understand where they can pick up a conversation with a researching renter. With the right tech solutions, the leasing agent will never need to ask the renter to (again) explain the kind of apartment they're seeking or answer other questions.
Instead, from a single dashboard, the onsite team can understand which questions were answered via the virtual leasing agent (VLA) and which questions are too nuanced for the VLA and need to be escalated to the onsite team. These tools work alongside the leasing professionals to help prospective renters to understand if the soon-to-be-vacant apartment feels like home.
Many property management industry companies rely on CRMs, but the best property management CRM system provides an excellent experience to renters and a streamlined, specialized, workflow for leasing professionals.
Shifting Customer Expectations + The Broken Model
But first, a brief history lesson. Multifamily leasing has historically been dominated by property-centric leasing and operations models. Most property management functions happen onsite and in real-time, which presents its own set of challenges, onsite teams are juggling an ever-growing list of to-dos as they handle walk-ins, schedule tours and cancellations, scrutinize applications and leases, deal with renewals and disgruntled residents. So, not only are onsite leasing professionals helping a prospective resident find their next home, they're helping the current resident in 304a, who is having trouble with their dishwasher…sometimes at the same time. Which, out of no fault of the leasing professional and the honest reality of being overburdened with tasks, isn't exactly great customer service for both the current or prospective renter.
This can't last forever though because renter expectations have changed. The pandemic upset renter demographics and supercharged the role of tech in consumers' lives. Renters now expect intuitive, simple, processes for everything they do. They want to choose the reporting styles that work well for them — text, email, or (gasp!) a phone call — to get in touch with a property management company. When they do reach out, they don't want to answer 50 repetitive questions to just begin the conversation. Consumers expect that if they've answered a question for your company once, that once was enough. They expect you, and your company to remember their answer. Simply put, they want to be known.
Let's use banking as an example, not that long ago to deposit checks, transfer funds, and pick up free lollipops, you needed to visit your local branch in person to take care of these needs. Now, you probably only call the bank if something is wrong, and you only go to the bank if you desperately want a free lollipop, or if something is terribly wrong.
The same is true with multifamily renter's expectations, today's property-centric model for multifamily operations is broken, and needs to change for keeping track of renter expectations.
One way to do this is to identify the kinds of tasks that don't necessarily need to be handled in real-time onsite at every individual property. Then, to transition these tasks or workstreams into a specialization-based system where a single team handles many of them, leaving the onsite leasing professionals free to provide exceptional customer service for the kinds of tasks that truly need to be handled in real-time onsite.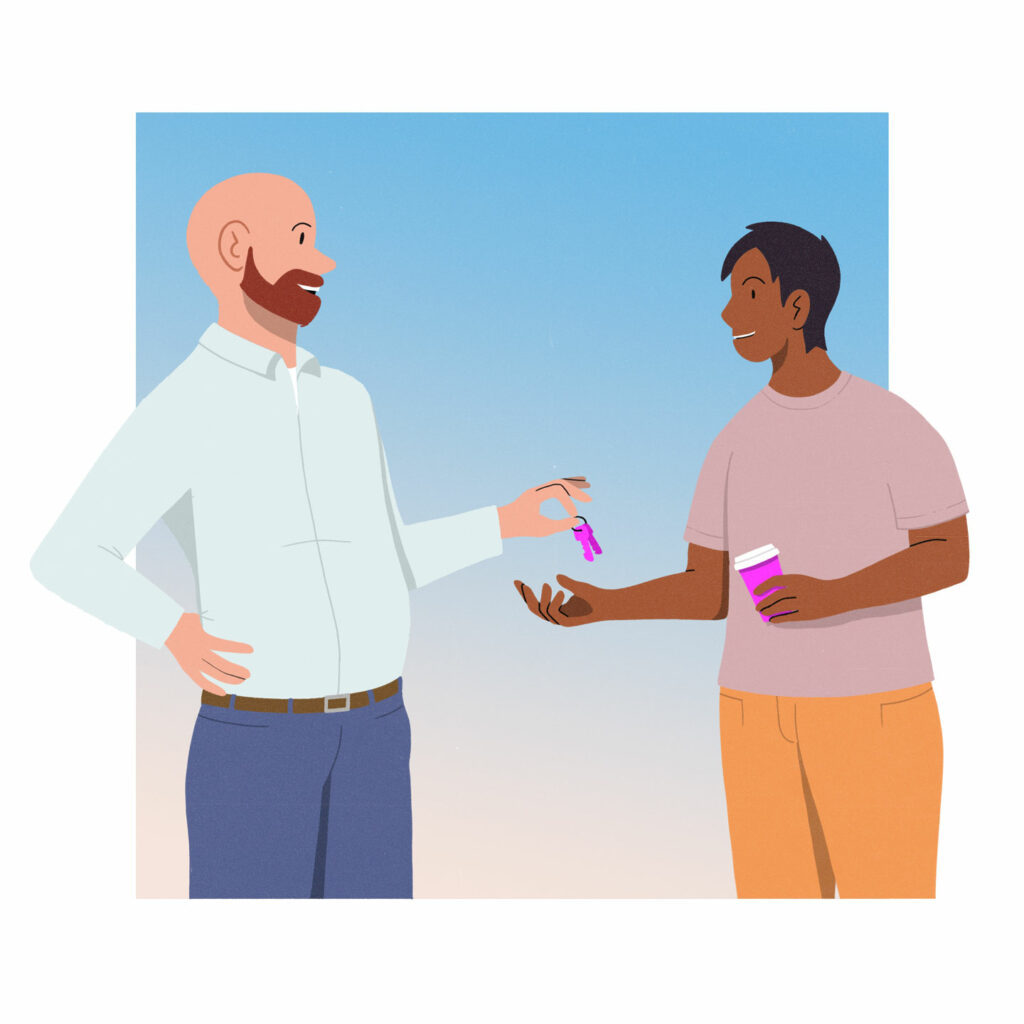 How Does A CRM For A Property Management Company Fit Into A Multifamily PMC Tech Stack?
A property management CRM can replace property-centric models that use disconnected solutions, disparate databases, and multiple mandated logins that essentially silo renter communication, and data. This siloed or walled garden infrastructure makes it tough for the property management company (PMC) to patch together any picture of the "complete" renter journey. Essentially, if your CRM, AI-powered VLA, online leasing, and other vital pieces in a Renter Management Software suite aren't interconnected, not only will the tech transfer feel clunky for your onsite team with multiple logins, but it is bound to feel disconnected for researching renters too.
By leveraging narrow-laned point solutions you may have the same ingredients in your "tech stack" on paper, but in their day-to-day execution…not so much. If information is siloed, you're unable to craft the same exceptional experience that intuitively guides a prospective renter from tour to lease signing, and then 12 months later through renewal (without ever asking repetitive questions, too!).
A CRM can also be leveraged to streamline specific workflows and create a better renter experience than an all-in-one property-centric software solution such as property management software (PMS). Legacy PMSs started as accounting software. In other words, they were designed with the property in mind. Don't get us wrong, they are essential to help the property conduct everything from payments, vacancy management, maintenance cycles, and accounting. All are vital property management businesses and functions. However, billing and accounting aren't the friendliest ways to communicate with prospective renters and make them instantly feel at home in your apartment community. Instead, it can feel more like a call from collections. Hard pass.
So, we'd argue that it's not the best tool to use when you're trying to engage a prospective renter and nurture leads from inquiring, through touring, to leasing an apartment in your community. It's kind of like using a chef's torch to slowly defrost your dinner. Can it work? Uhhhh. Is that the best tool for the job? Defrost, no. Creme Brulee, yes. Right tool, right job.
We believe that the right tool for multifamily tech stack sweet spot is software built with the renter in mind such as a renter-centric CRM. This creates a seamless, simple, and personalized journey for researching renters by obliterating repetitive tasks to drive more efficient leasing for onsite teams.
What Are The Onsite Tasks That A CRM For Multifamily Apartments Can Streamline?
With the inspiration of the right tool, for the right job, let's talk about how a suite of renter-centric solutions, including a CRM, is truly the Goldilocks juuuuuusssssttttttt riiiiiight, in the multifamily tech stack.
Here are some specialized workstreams, or tasks, that they can centralize and streamline:
Answers Repetitive Questions
A VLA that is built to work hand-in-hand with your CRM will answer researching renter's questions much like Dr. Seuss ate green eggs and ham, that is to say: here, there, or anywhere! The VLA answers repetitive, questions, like:
What's your pet policy?
How can I schedule a tour?
Do you have virtual tours?
Do you have any one-bedrooms available?
The VLA is like the best co-worker any leasing agent has ever had, they never call in sick, never take a day off, and make everyone on the team's lives more pleasant just by being there and taking care of some of the easy to-dos.
Stores Renter Apartment Preferences And Communications
After Rachel Renter asks the VLA her 20-million-question list, the VLA automatically adds any pertinent information to her guest card, and stores all of the communication in a single place. Rachel never needs to explain or remind the property about her Goldendoodle named Gordy, because the information is all in her guest card.
Escalates Action Items To Leasing Professionals or Property Manager
When Rachel Renter's questions become a bit too nuanced for the VLA to answer like, is there road noise from the bedroom of the unit? Then the VLA will hand off the assistance to a leasing professional, and notify them that there is action needed. Then, when the leasing agent picks up the conversation and answers Rachel Renter's questions either via email, text, or a phone call that communication is stored in the CRM too. Again, one. source. of. truth.
Through Lease Signing (And Beyond)
When Rachel Renter decides that this apartment feels like home and is ready to sign her lease. The online leasing solution allows her to fill out her application from her phone and verify her income by linking her bank account information (instead of digging through her files to find her old W-2s or pay stubs). And, when Rachel Renter is ready to renew her lease in a year, it's the same portal, same log-in, and same great experience that she had when signing it the first time around.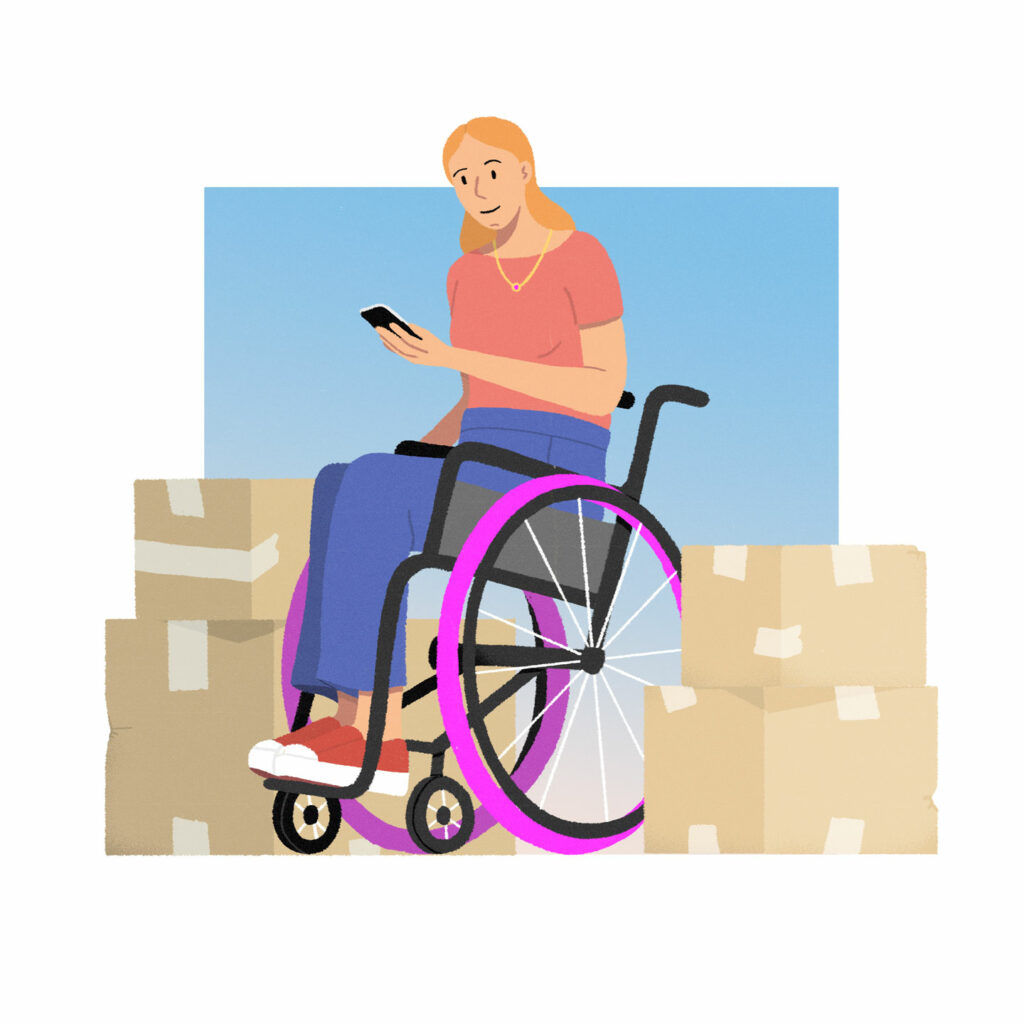 Incremental Isn't Enough: CRM's Are The Heartbeat Of Multifamily Tech Transformation
Renters have one-click ordered anything they want from Amazon for years. They've booked long vacations all from the computer in their pocket, without talking to any kind of agent (unless something was wrong or broken). They expect algorithms to know their preferences, and to serve up experiences that they'll enjoy whether that's shopping or entertainment. They use apps for a multitude of needs from banking, to telehealth, to entertainment, to e-comm, to vacation rental properties, to finding a dog groomer. Essentially, they select tech solutions that add ease to their day-to-day life. They don't want to create multiple profiles, remember or come up with new passwords, and they definitely don't want to pick up the phone to call and learn more information.
Think of it this way: technology adoption is a one-way street, and the pandemic pressed down on the gas pedal, choosing a renter-centric technology suite, will empower your team to provide the kind of experience that renters demand.
The true heartbeat of a renter-centric technology suite is a CRM paired with a fully connected suite of smart products such as a VLA powered by AI to answer repetitive, commonly asked questions promptly.
As you've probably experienced in your own life, consumers want the kind of information that empowers them to self-qualify, and they wanted it five minutes ago. They want to instantly know what one-bedroom apartments you have available at your apartment, and if they can't understand that from your website, or ask your VLA, well then they'll assume you don't have any available. In other words, if you withhold information, or make it difficult for prospective renters to find the information they are seeking, they won't dig for it — they'll simply go to a competitor who accommodates their needs and easily answers their questions promptly.
Choosing a new place to live is a big decision. As we've all learned in the past couple of years, loving the place you call home directly impacts the quality of life and core-level happiness. Researching renters don't take this decision lightly, and they tend to appreciate the time and freedom to decide on their own terms, without feeling pressured.
Self-serve automated tools allow renters to self-qualify, and go through their own decision-making process at their own pace, and convenience. Meaning, when they're allowed to self-educate, by the time they talk with one of your leasing professionals on-site, they're all-in. So, not only are you making your leasing professional's day-to-day more pleasant, by taking some of the repetitive, copy-paste-style, 16-kajillion times a day questions off of their plate, you're also allowing them to focus on researching renters who are invested, and decision-ready. They won't be wanting to know about your pet policy, because they already know that you're Fido-friendly, they won't be asking about the community amenities because they already found out everything they needed to know. Instead, they'll ask things like: How do I apply? When can I move in? And a year later, they'll ask: How do I renew? Dream. Come. true.
The Full Renter Journey
When your suite of core technologies is structured to craft a renter-centric experience your team is no longer trying to figure out how to backfill all of the apartments in your communities every 12 months. Instead, they're able to understand the lifetime value of a prospective renter and look at the long-term benefits of having Rachel Renter call your property home.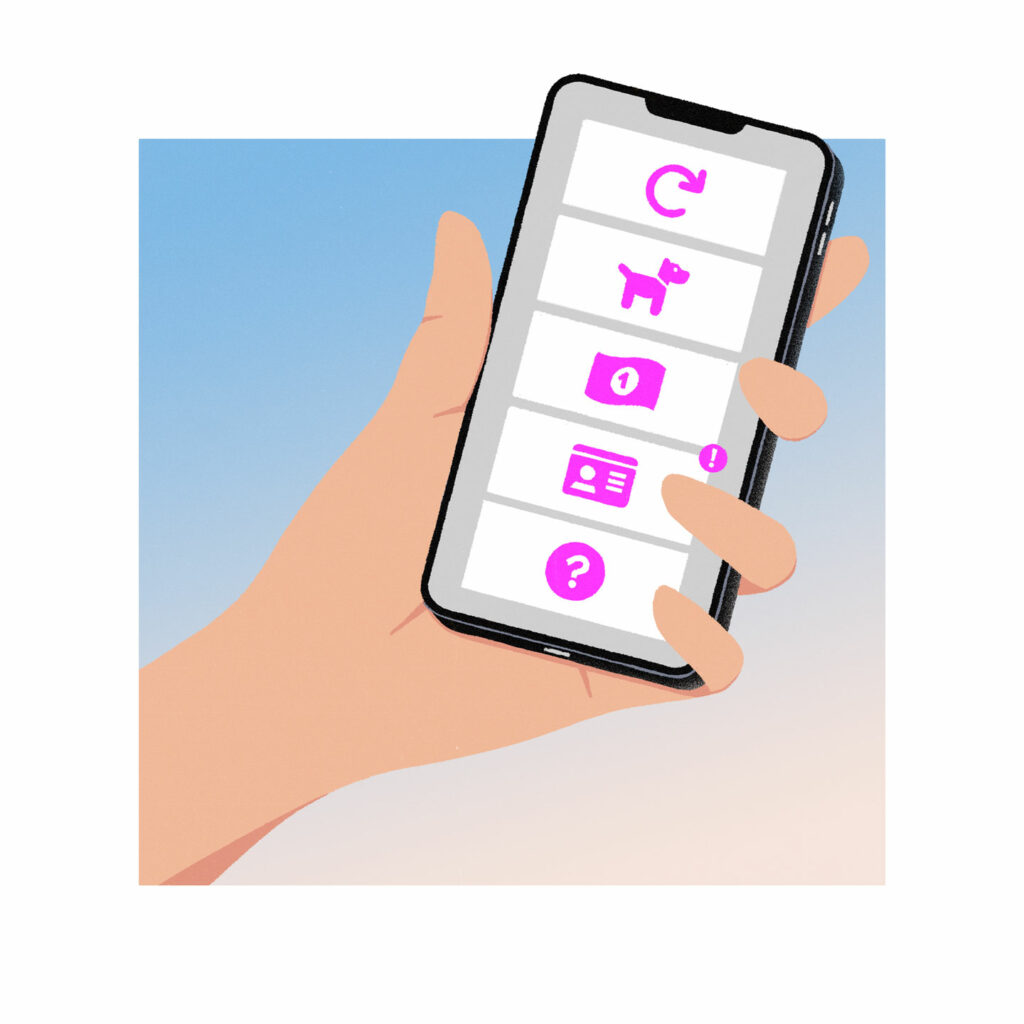 We said that the heartbeat of a renter-centric technology suite is a CRM paired with an AI-backed VLA. We'd like to add that the lifecycle of the renter journey begins with those technologies and extends to a modern online leasing experience and streamlined renewals.
Online leasing is often the most antiquated step in the renter's journey. Often "online leasing" solutions in multifamily are simply analog processes made digital, with little-to-no advancement or forward-thinking about how the entire process could be and should be improved. Meaning, renters still need to dig up pay stubs, or old W-2s…no, not for their tax professional before April 15th, but to verify their income when applying for an apartment. What's worse for PMCs is that onsite leasing professionals are then expected to be fraud experts and familiar with the intricacies of these documents to understand them, verify their validity, and then approve or deny an applicant based on their on-paper (yep, literally paper) information.
A renter-centric online leasing solution re-envisions and revolutionizes this process crafting a better experience for renters, AND preventing application fraud which allows leasing professionals to make timely, informed decisions. Win-win. Instead of uploading paperwork, and typing in all of their personal information to a new portal for the umpteenth time renters who are applying for an apartment, simply link their bank account within the SOC 2 Type II compliant online leasing portal to verify their income. So, instead of waiting a few days to find out if they were approved to live in a new apartment, renters can find out in less than twenty minutes.
After move-in, resident portals and renewals that are all built into the same portal, give renters and onsite teams a single source of truth. This streamlines communication and creates an experience that aligns with modern consumer expectations.
More Than New And Shiny
There will always be something new and shiny in tech, PropTech is no exception, and we don't share this to devalue anything we've noted up to this point. We do share this because it can be easy to gloss over and become numb to the actual lives that tech solutions like a renter-centric CRM can improve. Around 20% of the U.S. population rents, a number that is expected to grow in the coming years. By creating a better renter experience we have the opportunity to improve the quality of life for millions of families, and individuals. By creating a better renter experience, and building in funding mechanisms that help provide real estate opportunities for renters who would be historically disadvantaged, at Funnel, we believe we can change the world. And all of that visionary greatness starts with taking a tech leap and adopting a new suite of multifamily-specific renter-centric solutions that help us shift renting as we know it. Schedule a demo to learn more about Funnel's approach.